Allegrone to perform Design-Build services to construct Lee Bank's new branch, located on the corner of Reed Street and South Street, Pittsfield. The project entails a thorough analysis of a new approach to what it means to be a bank. The program combines multiple uses, including multifamily, with a specific focus on the first-floor community room. The design will innovate a new form and aesthetic for the bank that not only aligns with existing Lee Bank branding but responds to the high exposure of the site located in downtown Pittsfield and complies with unique zoning regulations specific to a new set of Pittsfield Bylaws.
Owner
Lee Bank
Architect
Anthony Allegrone AIA NCARB, Allegrone Companies
Project Delivery
Design Build
Size
13,000 sq ft
Units
4
On November 9th, 2022, Allegrone's Design and Construction team invited the team at Lee Bank to participate in a traditional Topping Off Ceremony to celebrate the progress made in constructing their new two-story, 13,000 sq ft building.
A Topping Off – also referred to as Topping Out – is an old construction rite where the builders, designers, and owners sign the last beam before it is installed.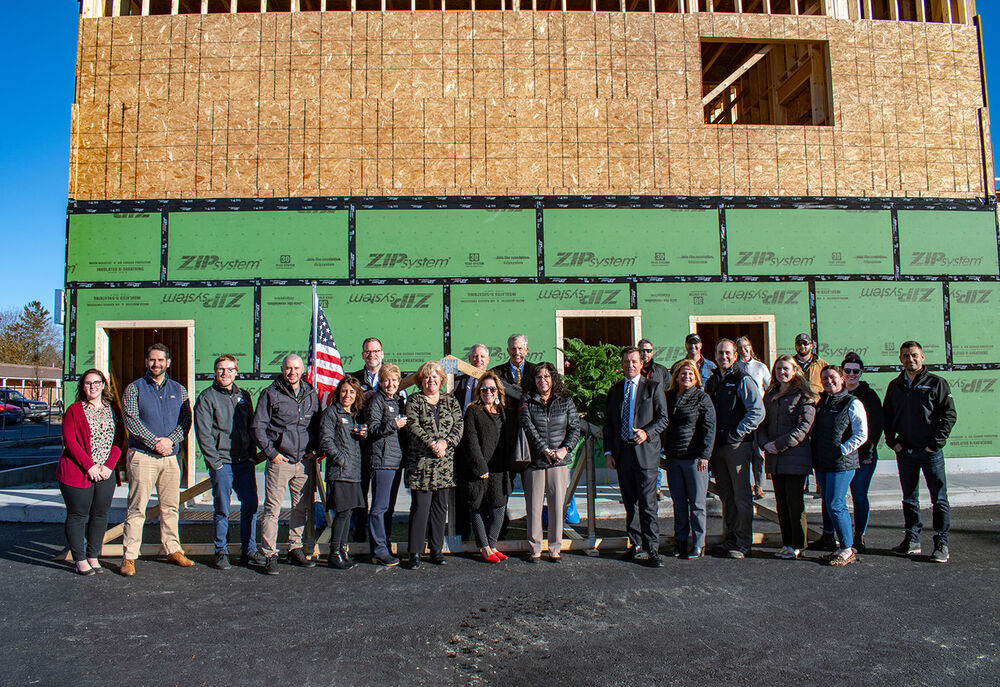 This painting represents the early concepts of design. A visual is created utilizing the project's constraints and requirements to illustrate the relationships between form and space and to stimulate new ideas and creativity.