Topping Off Lee Bank's New Reed Street Branch
Allegrone Companies has made significant progress on Lee Bank's new mixed-used branch, located on the corner of Reed and South Street in Pittsfield. The wooden frames of the building have been installed, which provides a spectacular visual of what will be.
Allegrone's Design and Construction team invited the team at Lee Bank to participate in a traditional Topping Off Ceremony to celebrate the progress that has been made in constructing their new two-story, 13,000 sq ft building.
A Topping Off – also referred to as Topping Out – is an old construction rite where the builders, designers, and owners sign the last beam before it is installed. According to Scandinavian lore, the practice of placing a tree on top of the new building serves to appease the tree-dwelling spirits that have been displaced due to construction, as well as to ward off any evil spirits that linger. The ceremony pays homage to our natural resources, and it is a blessing of good fortune carried forward to the future inhabitants of the building.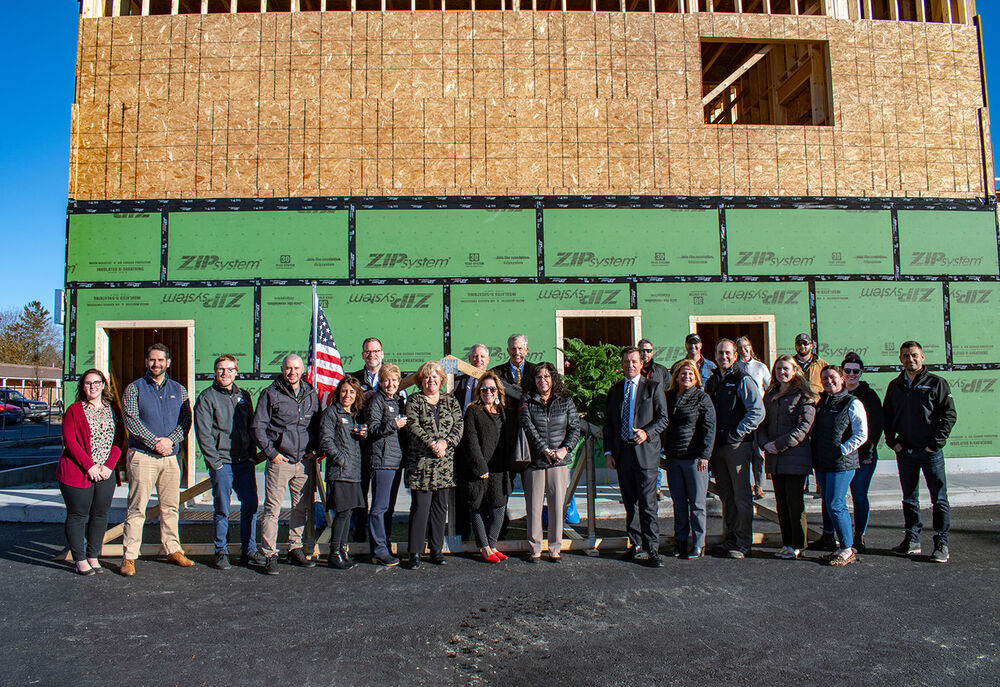 Allegrone Design and Construction teams together with the team at Lee Bank.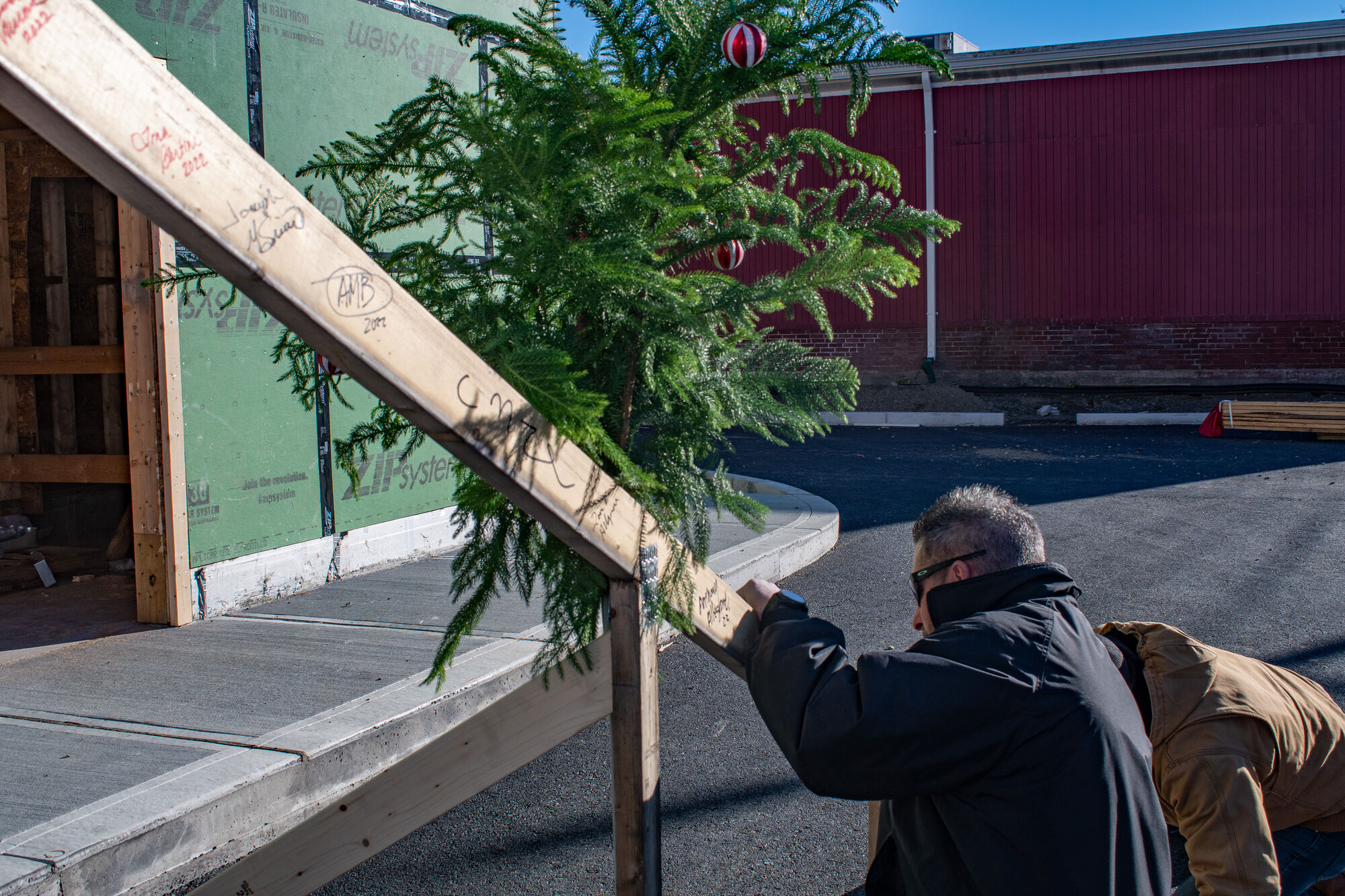 Our leaders in construction sign the last concrete beam or wooden truss before it is installed.
Throughout centuries, the evergreen trees have had various meanings across different cultures. Notably, the tree symbolizes that the construction had "reached the sky without the loss of life or injury", and that good fortune carries forward to the future inhabitants of the building.
After the ceremony, Allegrone's Project Managers led small groups for a tour of the facility.
"I couldn't be more confident about the partners we have on this project," praised Chuck Leach, CEO of Lee Bank, "we really look forward to [the building] coming online and seeing some blood running through here— new relationships and happy employees working in a new environment!"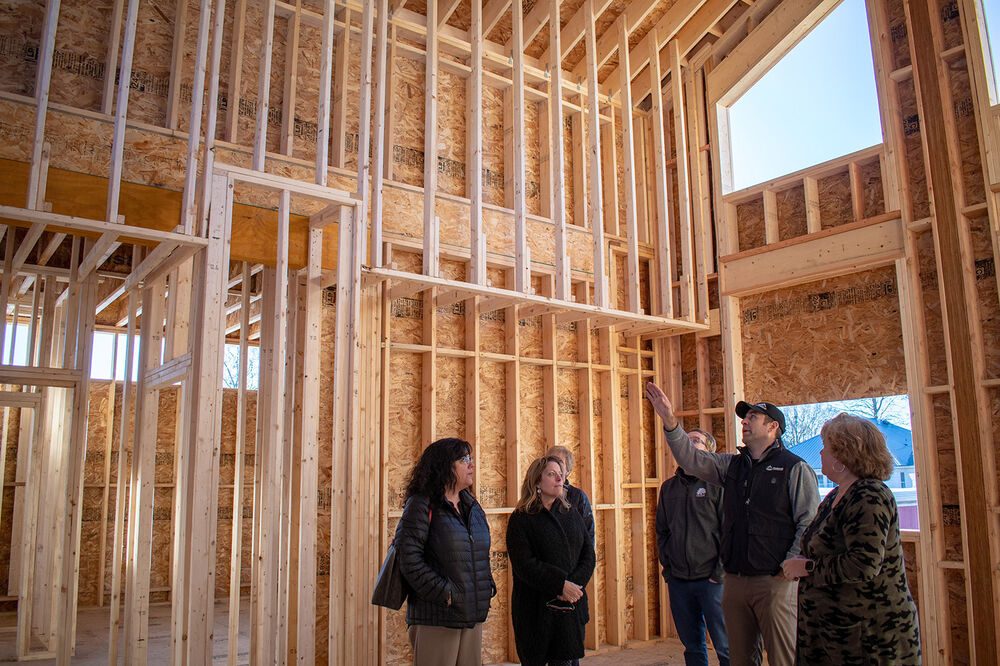 Project Manager, Joe Simon, leads a small tour of the high ceiling, 1-2 bedroom residential units.