What we stand for

Sustainability
We are committed to building and operating in an environmentally conscious manner though the use of responsible products, systems, practices and methodology.

Responsibility
We strive to support, to be involved, and to make a difference in our region and beyond.

Accountability
Our reputation is earned through our commitment to getting what needs to be done, done. Our successes stem through the team's commitment to provide quality service and to support those around them.
Field-to-Office
A snapshot of work-life at Allegrone.
Field
Step out of the cubicle and diversify your work environment.
Our tight-knit team of planners, designers, and builders work cross-functionally to foster a work environment that cultivates excellence. While our Tradesmen, Project Managers and Superintendents and Office team spend time working at our headquarters, they also spend a great deal of time out in the field to oversee projects directly. Our job sites range from bustling college campuses to serene mountain sites. Each day brings a new challenge in a different environment.
No matter where our team is stationed, we'll ensure that each person is equipped with the tools to effectively perform and communicate.
Office
Our headquarters was once a historic building, but our workplace is anything but old.
Our thoughtfully designed office space boosts a modern work environment filled with bright light, plants, standing desks, and an infinite supply of Latte Cappuccinos. We make an effort to equip our employees with latest tech to help them perform at their best.
We know it takes a diverse team to take our business to the next level, and we are looking for all types of talent to contribute. The Allegrone Companies are not only interested in candidates with backgrounds related to construction management or engineering, but also those with skills in accounting, finance, marketing, human resources and business development.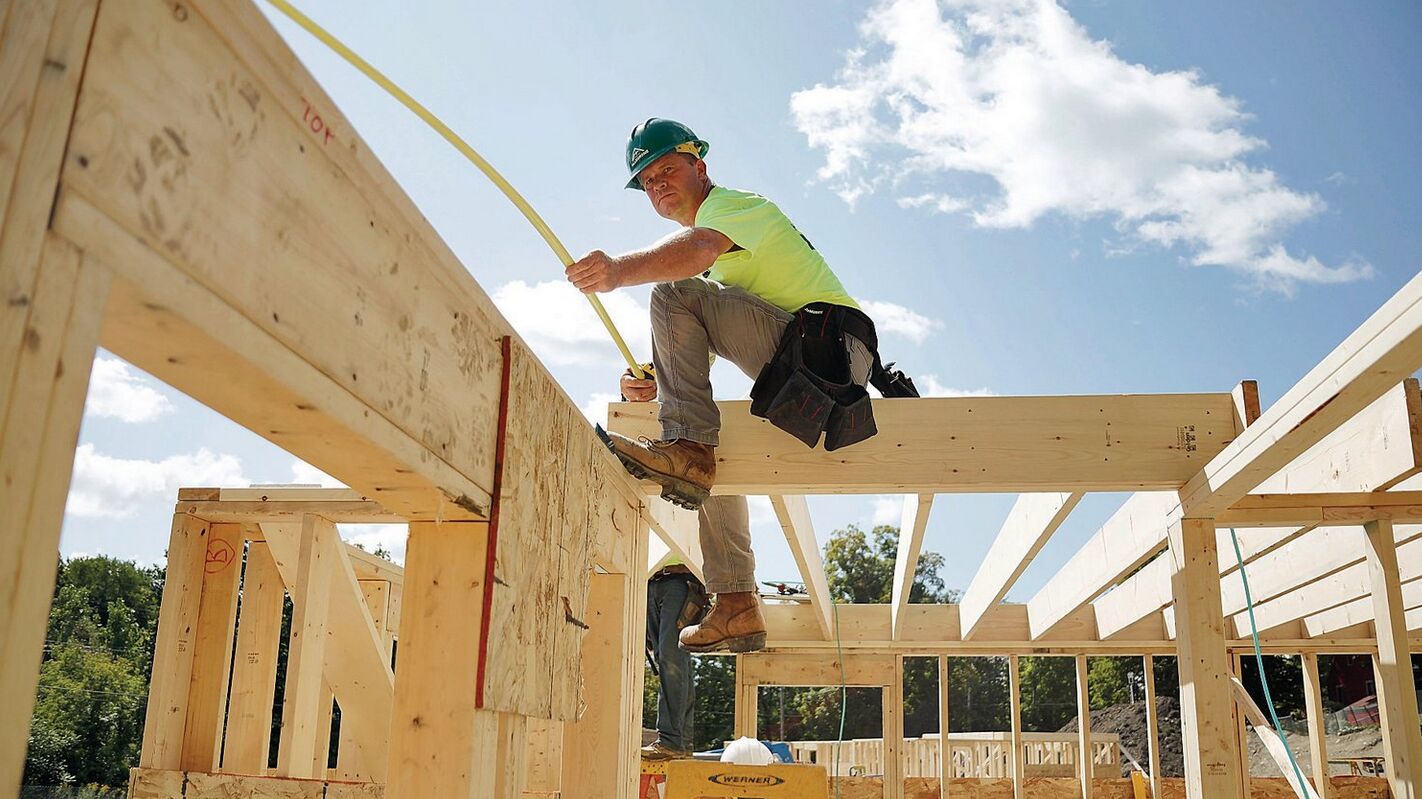 Snapshot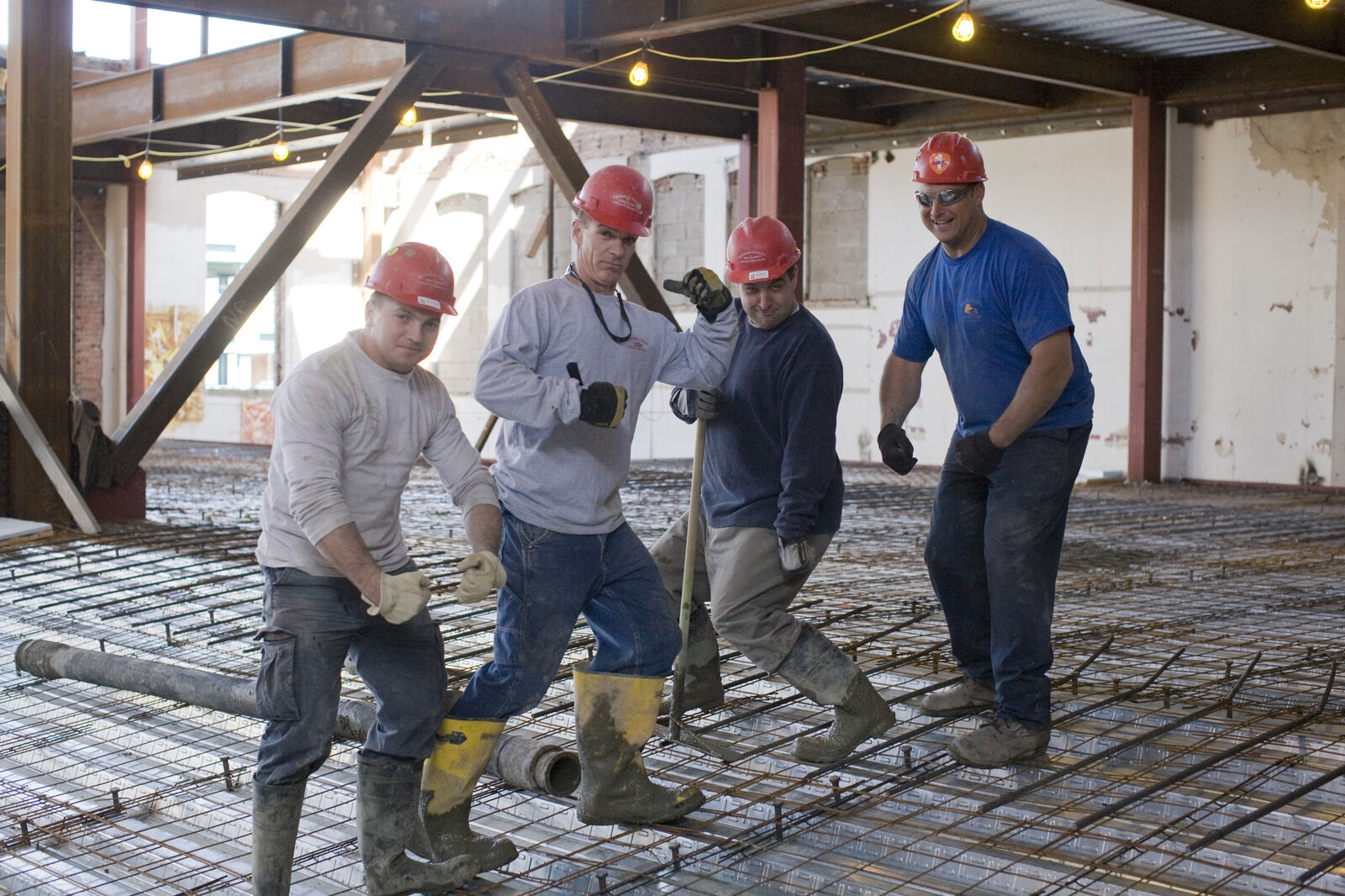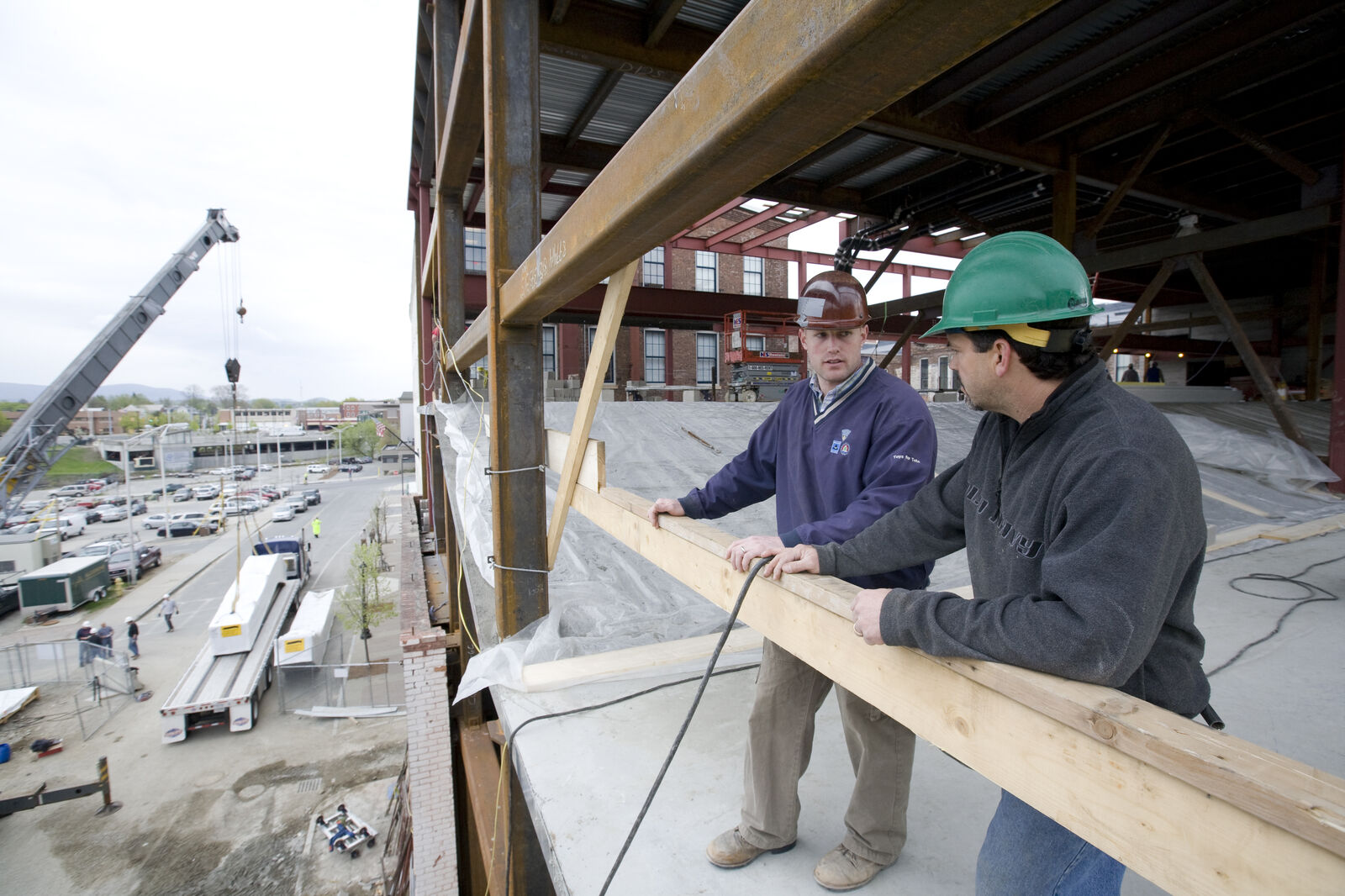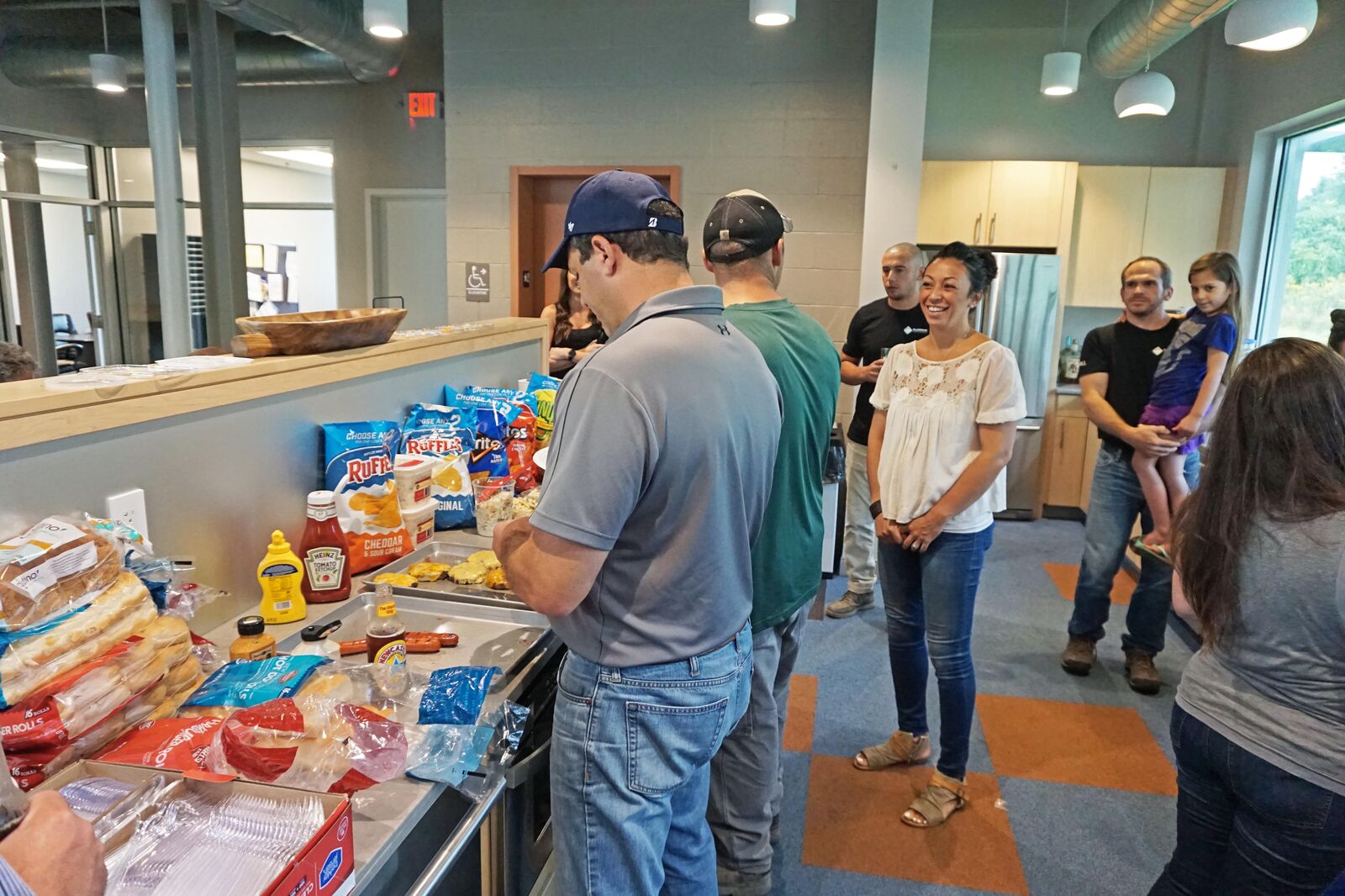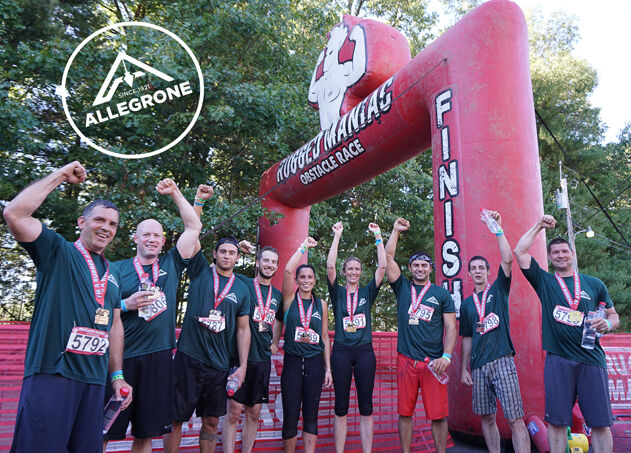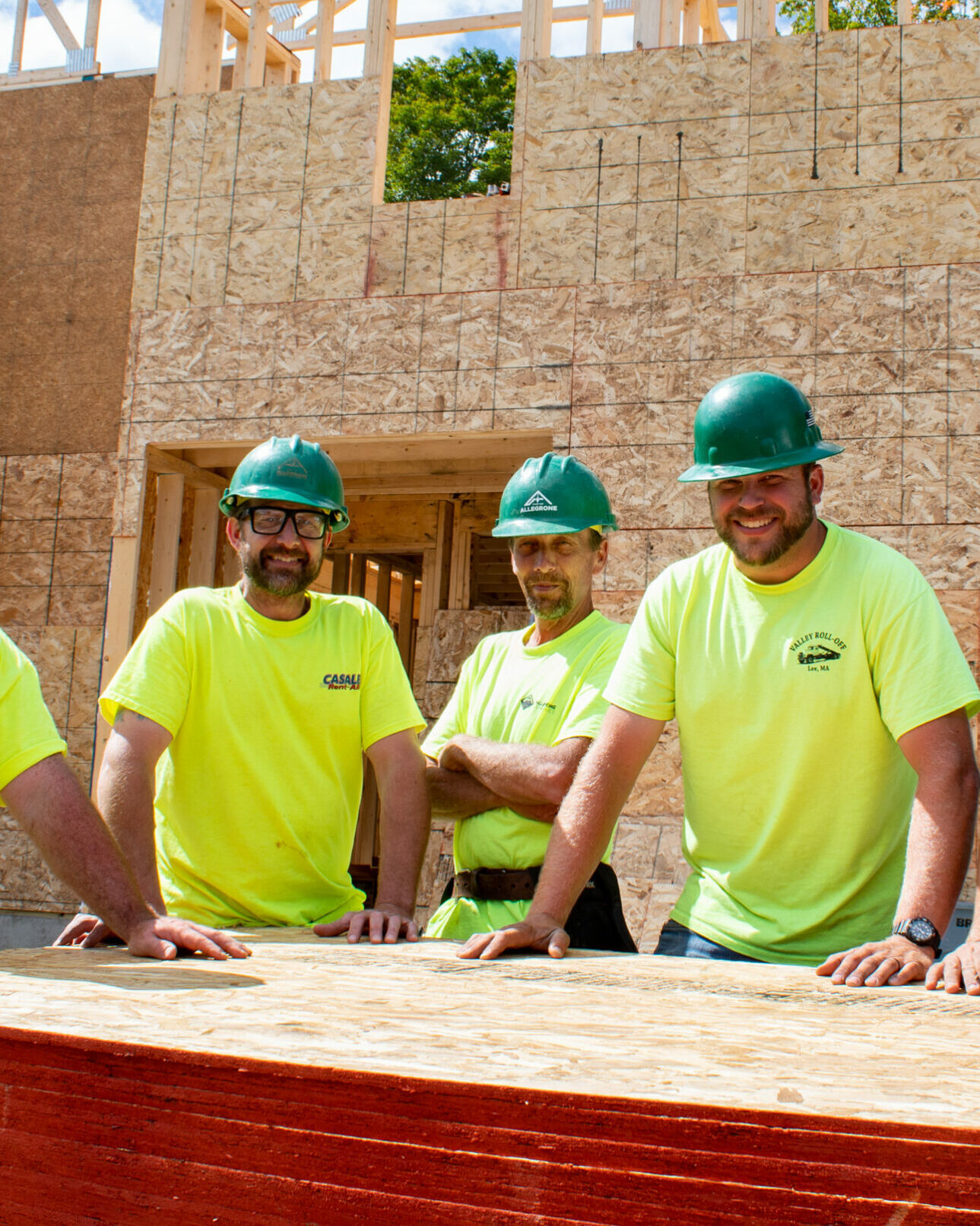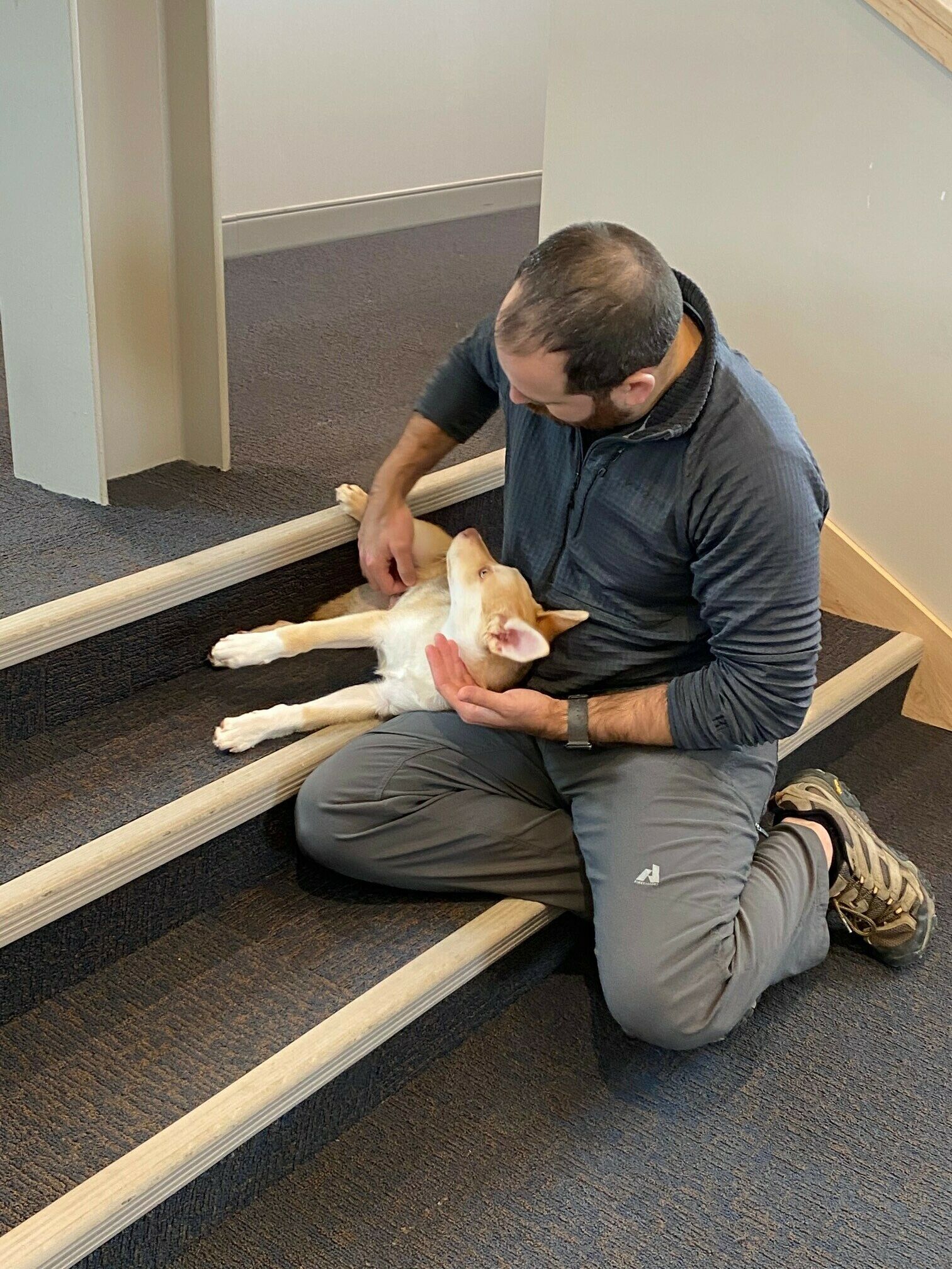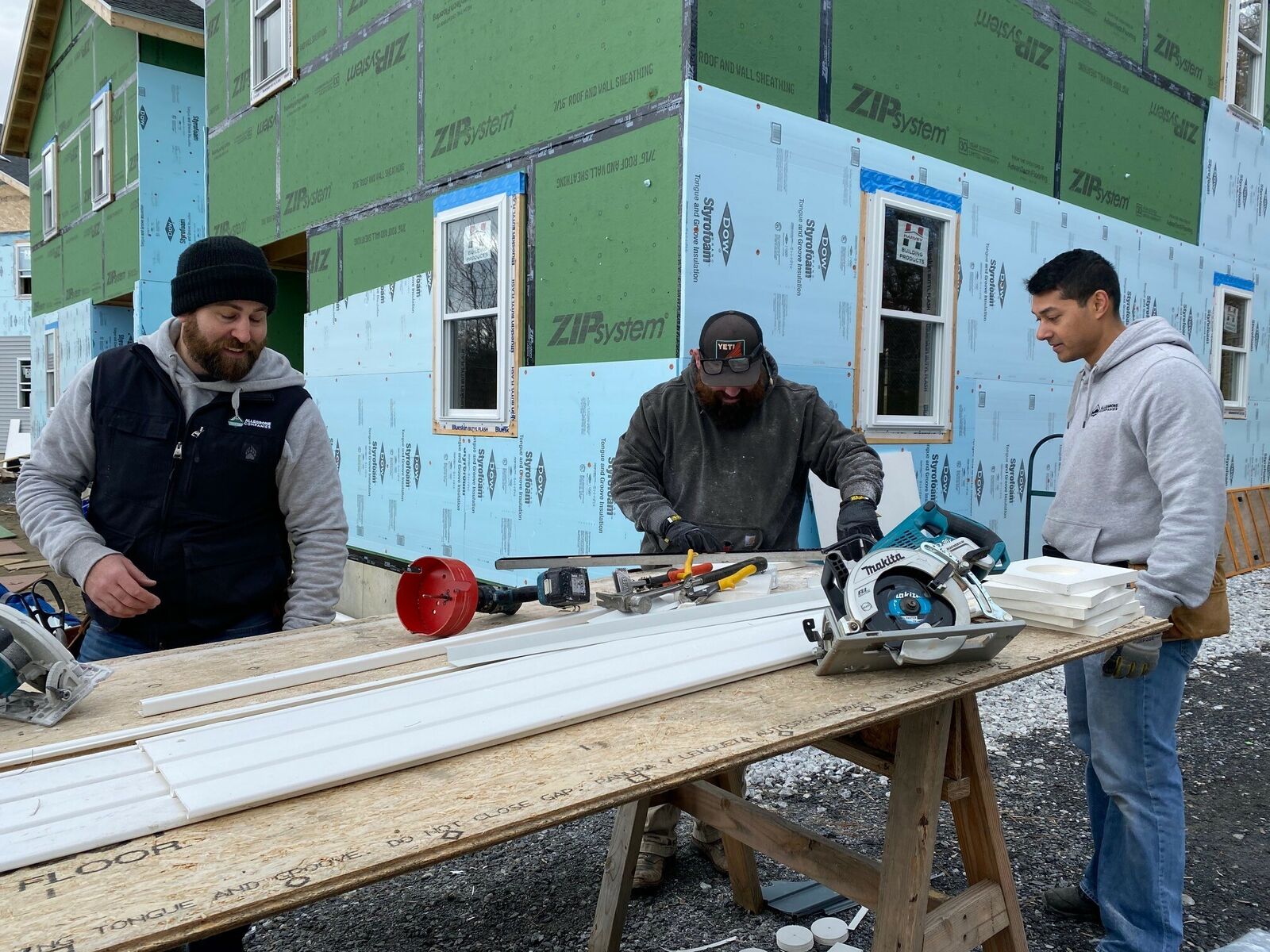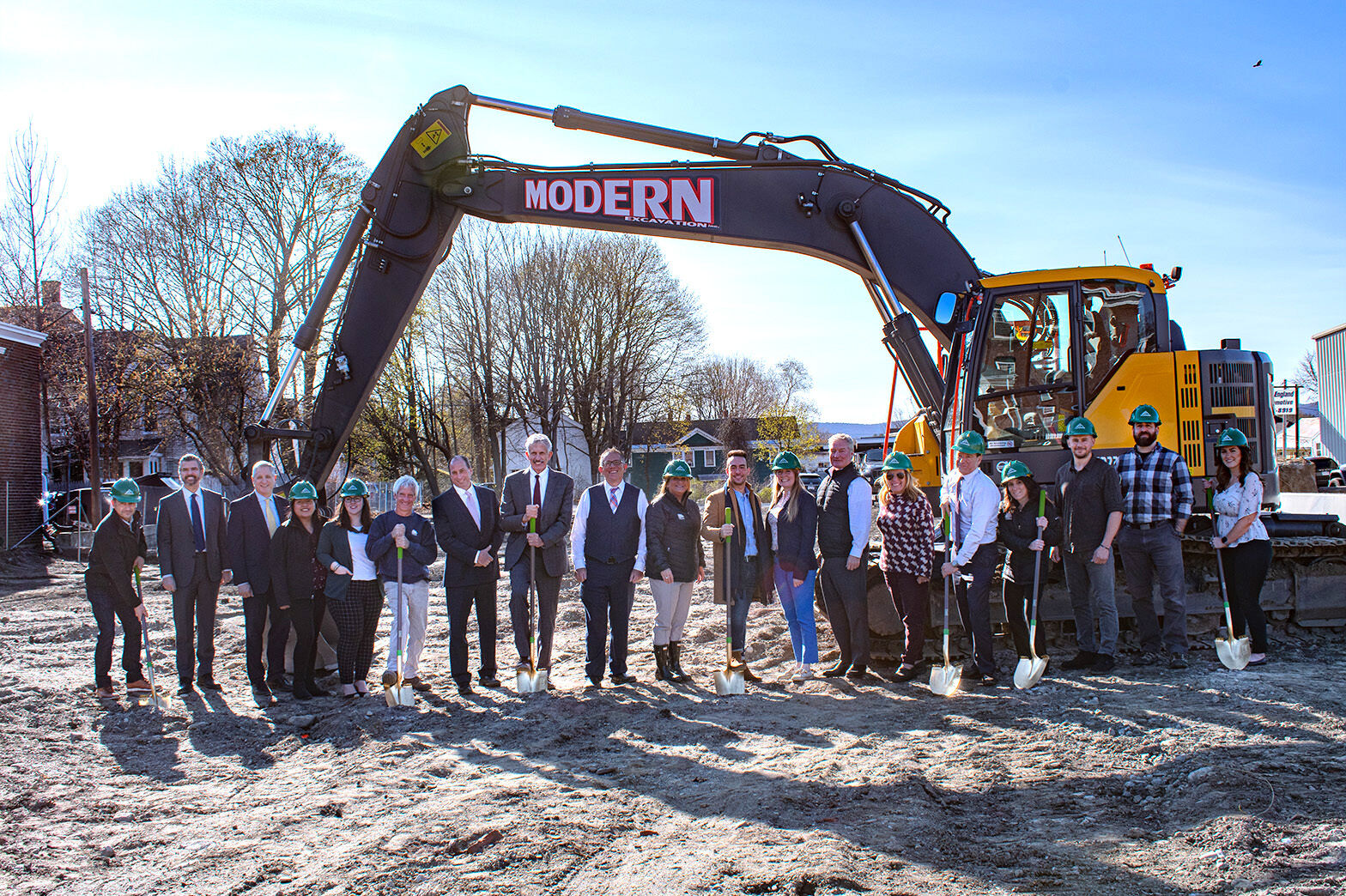 Benefits and Perks
Your growth, health, and wellness are important to us.Our ever evolving array of program benefits and company perks make the Allegrone Companies a place where great people want to work:
We have our Employees Covered
We care about our employees and we want what's best for them. Our competitive benefits package includes premium health and dental insurance plans for you and your dependents.
Sharing our Successes
The company's success is your success. All employees are eligible for a 401(K) Plan with a company match and profit-sharing plan.
Work-life Balance
A healthy balanced work life is essential for happiness. We offer a flexible paid time off for vacations, sick days, and personal time so our employees can take the time they need to come back refreshed. We encourage an active and healthy lifestyle. Our Lenox Office kitchen is stocked with fresh fruits, and the building is equipped with an in-house gym that is available for our employees to use at any point in the day. If you crave the outdoors, our office is only a short bike ride to the public trails at Kennedy Park.
Live. Work. Play
Strong teams are built on strong bonds. Here, we'll take any chance we get to have fun together, whether it is as casual as a pick-up game of Ping Pong or as formal as attending community sponsored events and galas. In the summer, our team will fire up the grill for a company bbq right outside the office (anyone up for a game of corn hole?), and at year's end, our annual Holiday party and gift exchange are always a joyous time.
Staying Connected
Communication is a major factor in our day to day operations. We'll ensure that you have the tools to work remotely.
* Update: 06.19.2020- Our Employee's safety is our #1 priority. Our team continues to work remotely and practice social distancing.