Take a Peek Inside Bousquet Mountain's New Lodge
After 10 months of planning, design, and construction, Bousquet Mountain in Pittsfield openes its doors to the public.
"The building's "endless" windows and mountain views are "the star of the show," described Mill Town Capital, Owner of Bousquet Mountain. "The rich history and nostalgia of Bousquet is the focal point and main source of art + decor."
Throughout the building, visitors can view enlarged, framed photos featuring skiers and riders of the past. The neutral color scheme keeps the view as the main focus and the many windows welcome as much natural light as possible.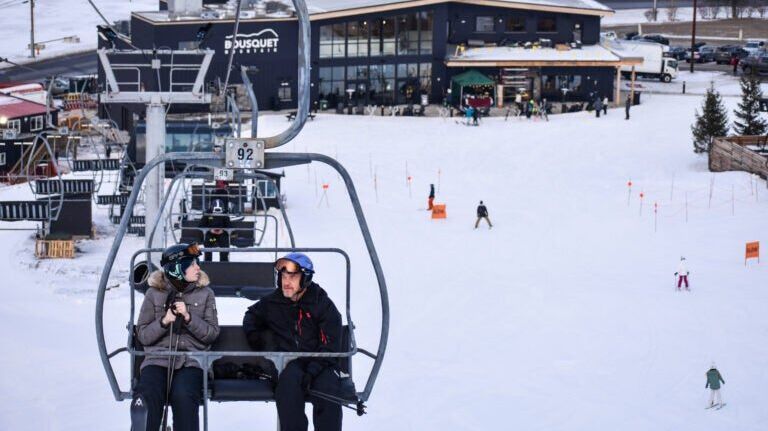 Bousquet Mountain, founded in 1932, is considered the oldest existing ski lodge in the Berkshires.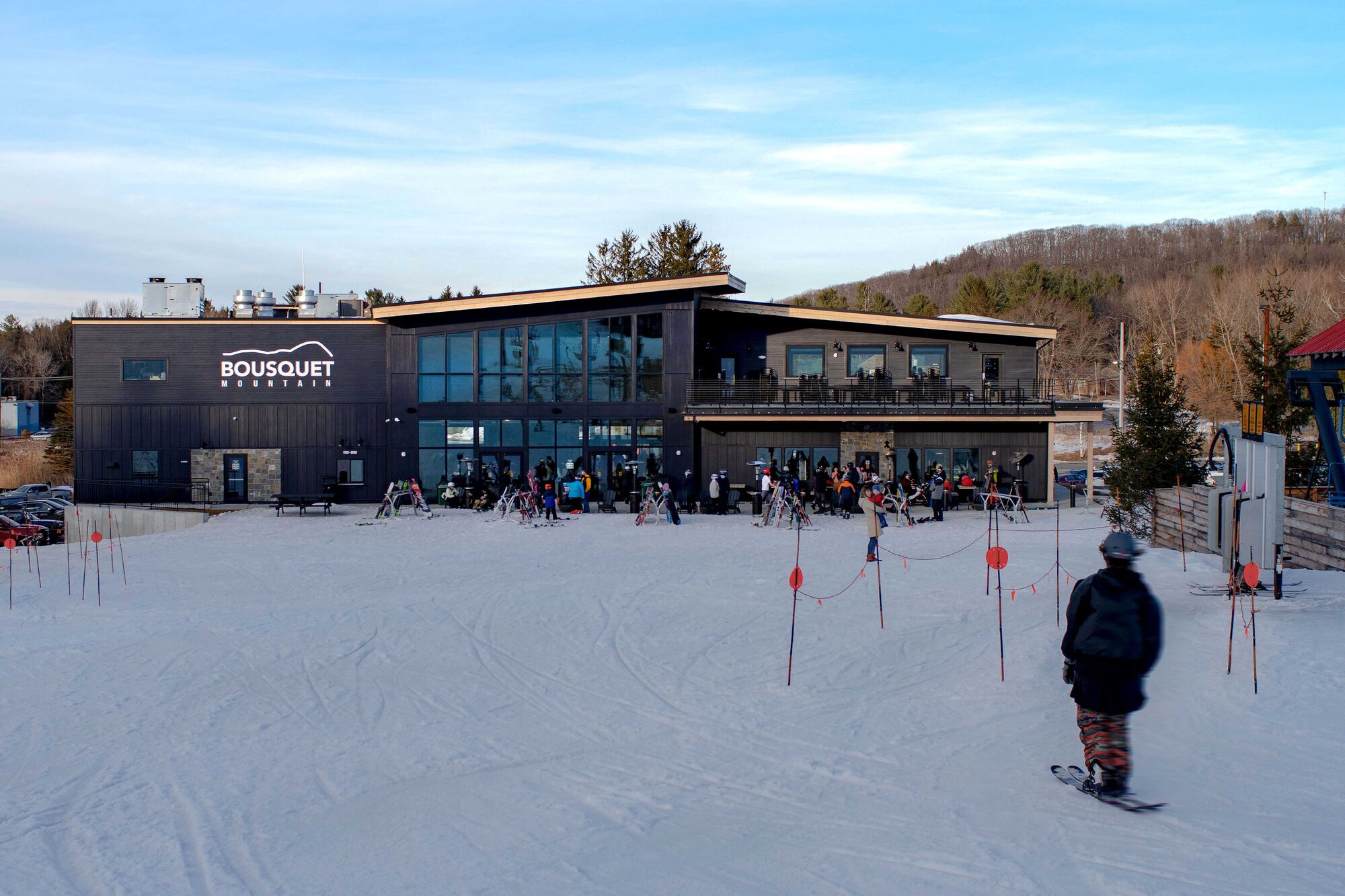 The black exterior with cedar trim stands out against the white snow, and inside the two-story 17,500 square-foot lodge featuring blonde wood, there's a lobby, communal spaces, a ski rental and tune up area, and a new restaurant with views of the mountain.

"The panoramic views seen by way of large windows around the bar and second floor deck are priceless," according to Mill Town.
Custom wallpaper in the lobby honors the mountain's past: a mural of more than 400 photos and newspaper articles of the ski area through the decades.