Newly Open Cole Avenue Apartments Welcomes New Tenants
Berkshire Housing Development Corporation held a grand-opening ceremony celebrating the achievement of converting the 1865 textile factory into 42 units of affordable housing at 330 Cole Avenue, Williamstowns MA. Approximately 70 people came to tour the open apartments and to listen as speakers praised the project and the expansive team behind it.
The honored guests included Elton Ogden (Retiring CEO/President of the Berkshire Housing Corp.), Andrew Hogelan (Williamstown Select Board Chairman), State Rep.John Barrett III, Lionel Romain (Director of Housing for Western Central MA), Kelli Kozak (VP Community Engagement, MountainOne), Michelle Vinciguerra (MassHousing, Director of Affordable Housing, Trust Fund), and Mollye Wollahan-Lockwood (The Life Initiative).

The development team for the project includes Allegrone Construction as General Contractor, Berkshire Housing Development Corp., and Dietz & Company Architects.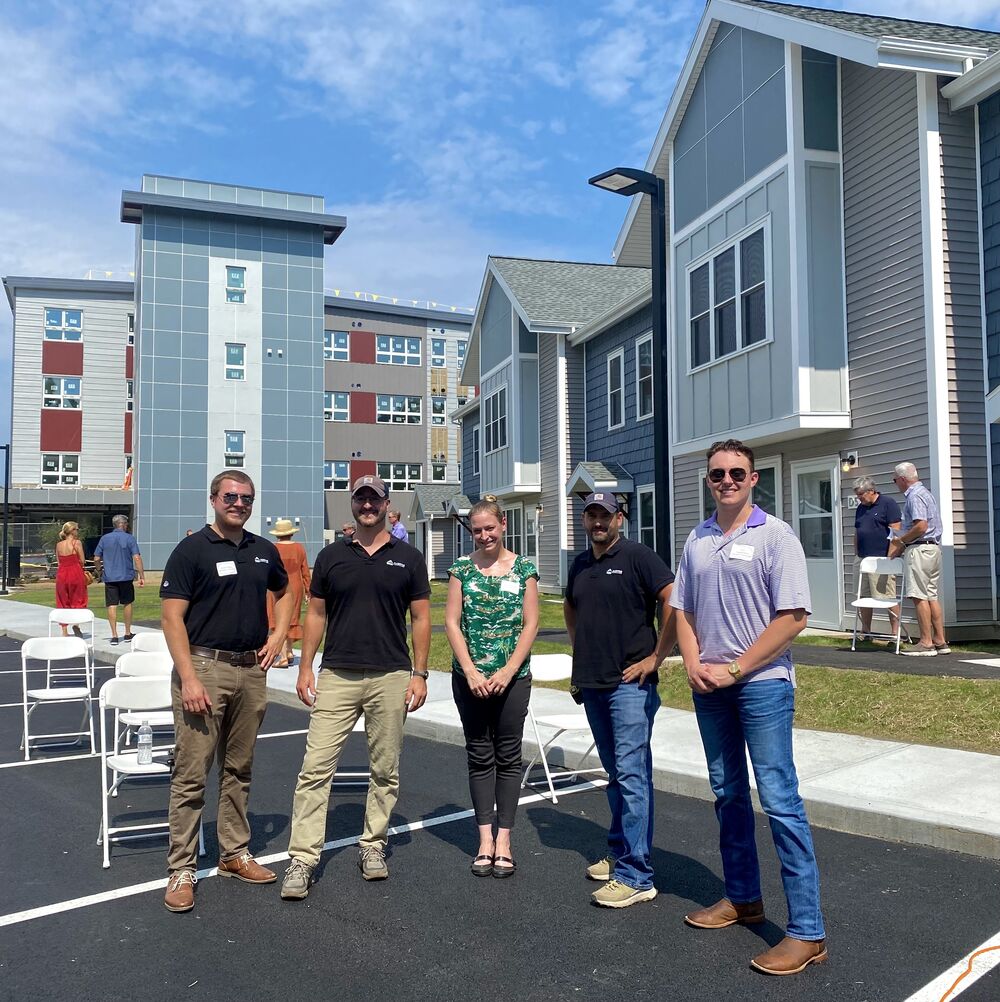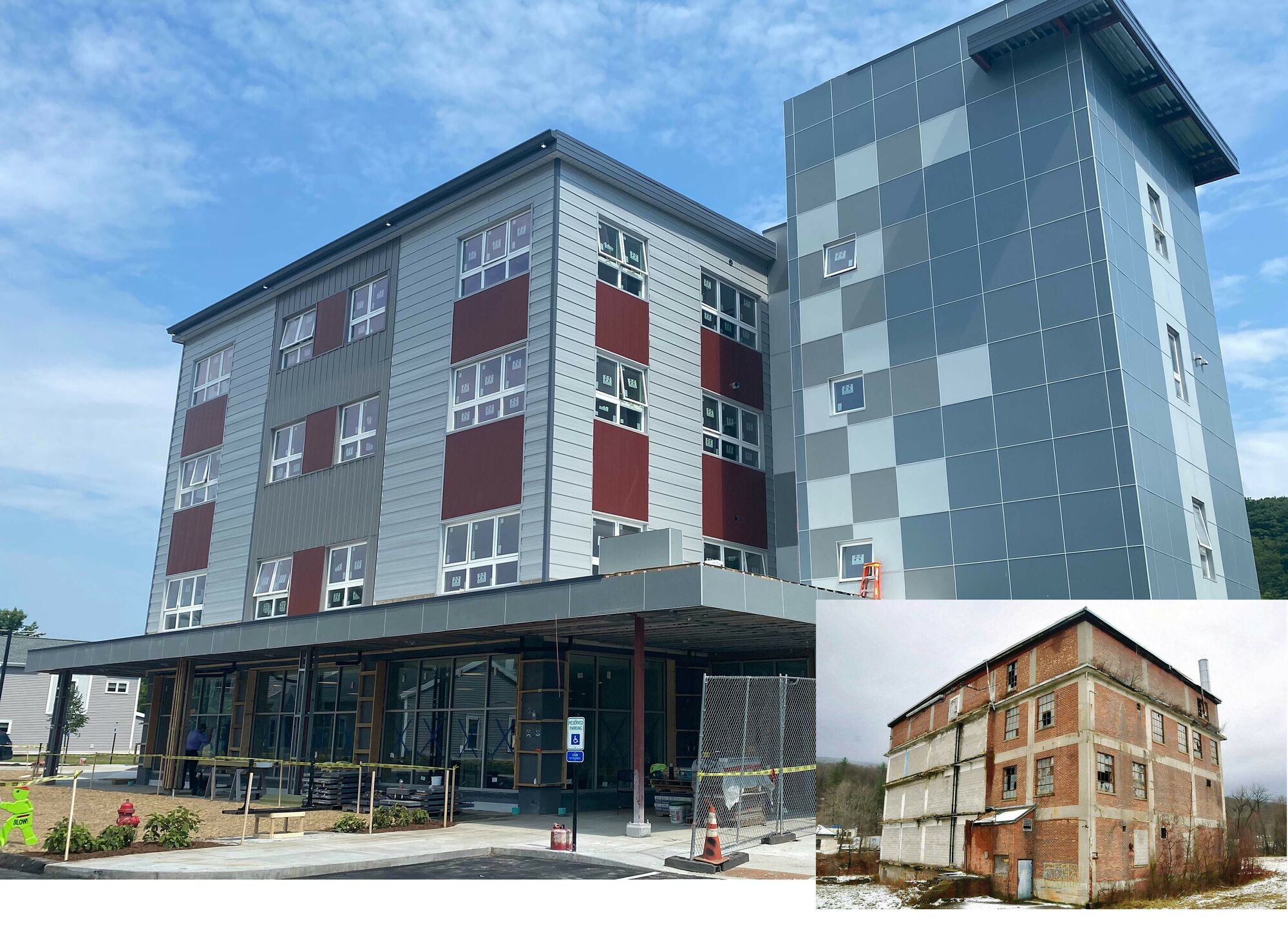 The former Photech mill on Cole Avenue, as it appeared before construction began.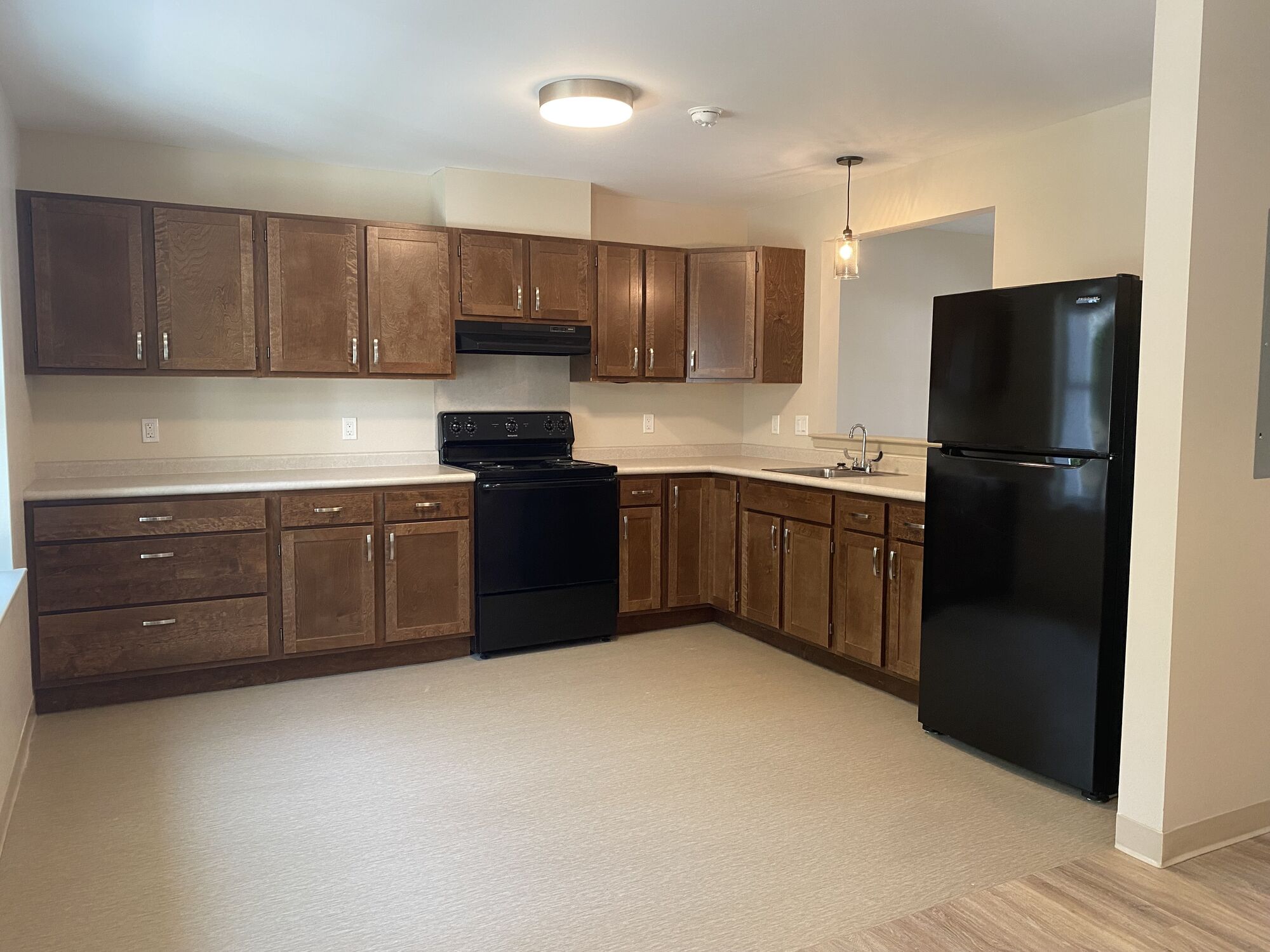 Kitchen inside model apartment.