The Shaw Memorial Returns to Boston Common
Work to restore one of Boston's most historic monuments is nearly complete. This morning, our team hoisted the newly restored bronze relief into place on the Boston Common across from the Statehouse.
The relief had undergone restoration for months at Skylight Studios. The bronze renderings of those soldiers and Shaw were painstakingly stripped, cleaned, and restored. Concurrently, our crews were onsite working to restore the monument's marble and stone foundation.
The bronze bas-relief was positioned on its new structural concrete plinth so the reassembly of the remaining Tennessee marble surround can be put into place. The transportation protection will be removed over the next few days but the bronze will remain protected for the duration of the project except at times the bronze conservator is working on the bas-reliefs final touch-ups.
The #Shaw54th Memorial returns to Boston Common after being taken offsite for conservation. Depicting one of the Civil War's 1st Black regiments, the bronze bas-relief is one of the most important pieces of public art in the US.

More about the renewal:https://t.co/aSVfiTTDyJpic.twitter.com/UDRQKloDqM

— Boston Parks and Recreation Department (@BostonParksDept) March 3, 2021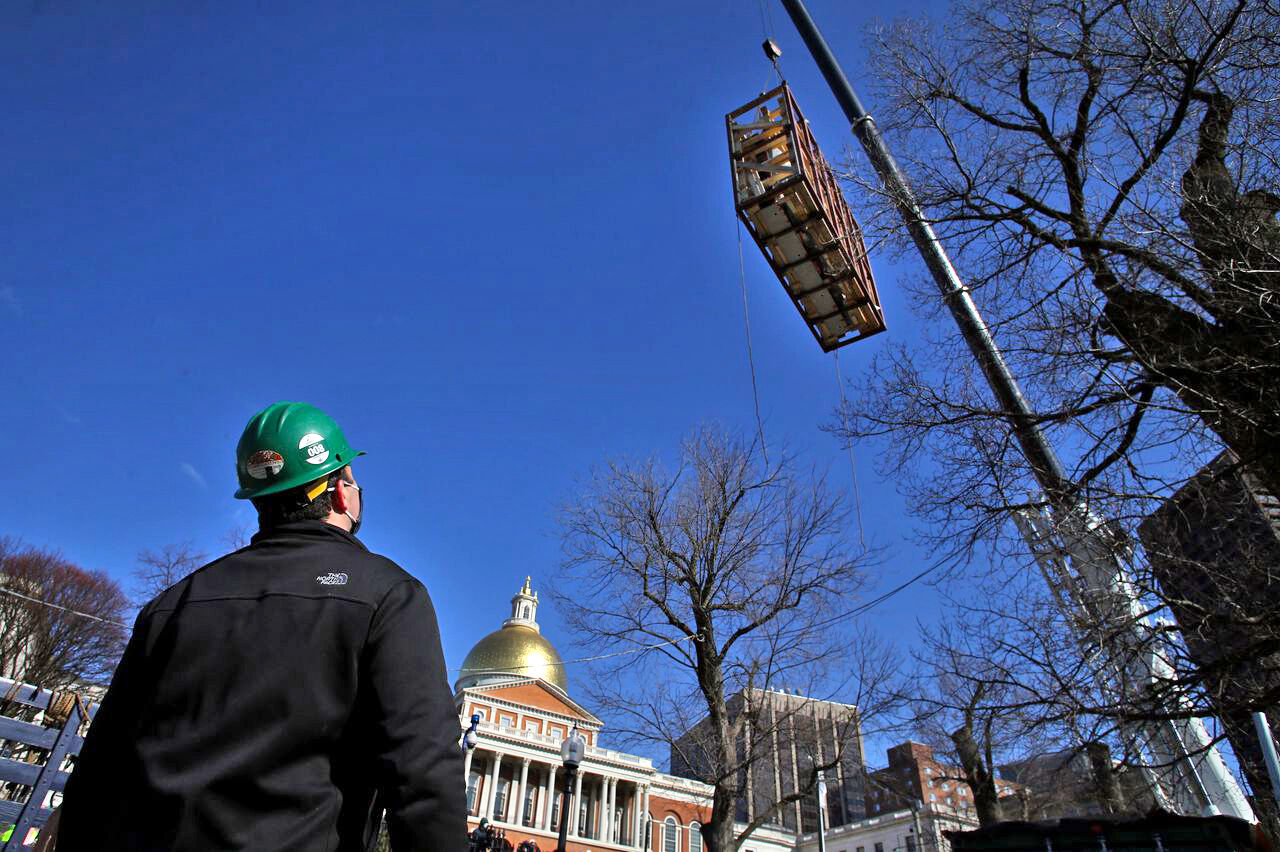 Long considered one of the nation's greatest sculptures, the Shaw Memorial captures the stirring call to arms answered by Black soldiers who served in the unit. [Photography credit to Globe Staff/ Craig F. Walker]