The Newly Crafted Antimony Brewery Opens Its Doors
Allegrone Co. is proud to have been a part of this exciting project as #architect and #builder since last year when owner Rob Trask came to us with an exciting and ambitious vision - to convert an underutilized property into a new brewery and kitchen.

One of the most exciting aspects of this project, from a design perspective, was his desire to utilize an existing double-height space as a component of the brewing process. We were challenged with designing a new mezzanine floor level, access stair, structural steel, and building envelope, within a double-height space that was previously inaccessible with complex existing conditions. This space now holds brewing equipment and serves as a location to store bags of grain, which can be lifted in place by way of a hoist beam. The best part is this space not only provides important functionality for the brewery but also creates a unique aesthetic when entering the building.

But this isn't the only exciting piece to the architecture and interior design of this new space. This brewery and kitchen had its entire existing floor plan reinvented - now offering a taproom with an open floor plan with dining and lounge areas, outdoor beer garden patios, and a large bar with ample seating and line of sight to the brewery - all within an interior atmosphere that is both comfortable for all with a sophisticated flair. All of this is supported by its delicious beer and incredible food influenced by an owner with tremendous expertise within the restaurant industry.

Go check it out at 55 Pittsfield Road in Lenox, MA!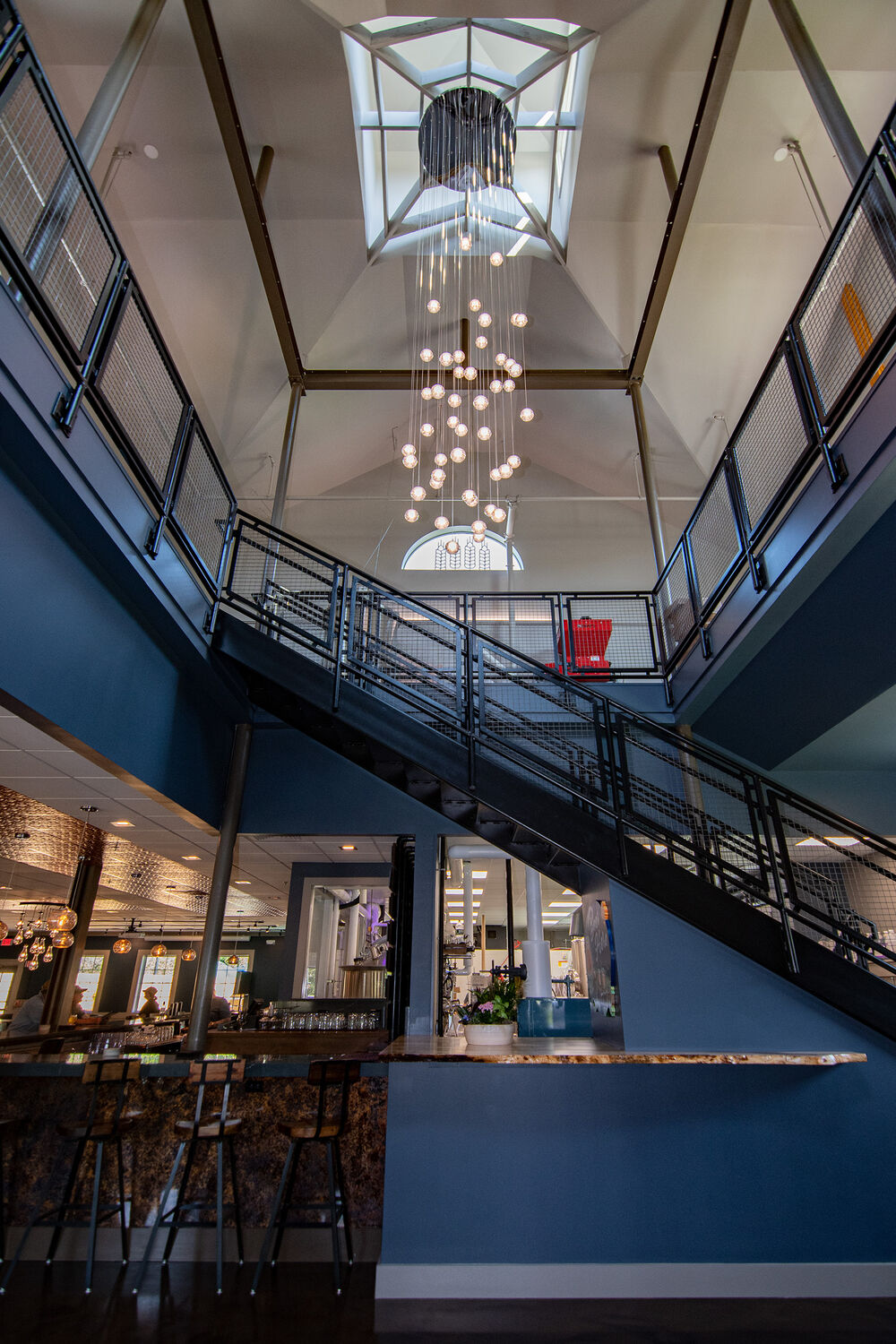 Antimony Brewery's Double-Hight Mezzanine