The Howard: Back to the Original Plans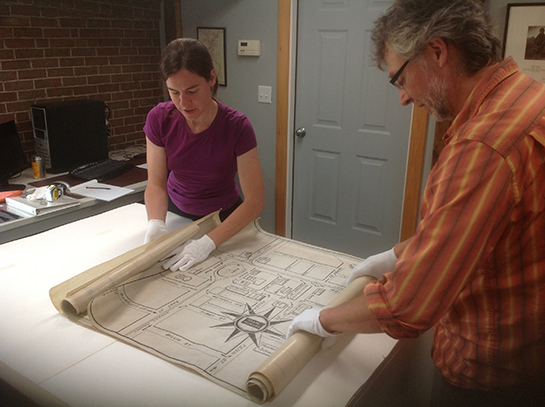 Photo: Emily and Allen Phoenix of Chicago Albumen Works
Constructed in 1916 in the Classical Revival Style, which was typical for the era, The Howard Building was originally constructed to house a hardware and agricultural implement business which catered to the surrounding farms and the great estates of the rural Berkshires. The Howard, a popular Pittsfield staple, sold tools, dairy & poultry supplies as well as other important farming implements. But it was best known as a seed company, annually producing a seed catalogue, which it published through 1960 issuing 10,000 copies that year alone. It is on the National Register of Historic Places.
In 2010, The Howard Building was purchased by Allegrone Construction as a Historic Redevelopment project. It is fast becoming one of the most exciting and transformative real estate projects in Downtown Pittsfield. So, you can imagine our delight when Holly Stover the granddaughter of Frank Howard, contacted us with the original plans.
The "onion skins" as plans were once called, are in excellent condition despite their age. They are being beautifully archived and preserved by the Chicago Albumen Works. Chicago Albumen Works (located in Housatonic MA in the Monument Mills) will create museum-quality prints, which will eventually be framed and hung in the lobby of the Howard for the public to enjoy.
The new renovation of The Howard is a combination of historical preservation with the inclusion of a high level of sustainable modern technologies. Located in central downtown Pittsfield, this adaptive reuse project will convert this underutilized building into 14 market-rate apartments and 10,000 square feet of storefront retail.
The redeveloped Howard building is striving to be an example of sustainable development, to have a forceful contribution to the beauty, health, and equitability of the downtown arts district, and to bring back to the community, the civic-oriented energy that The Howard was known for.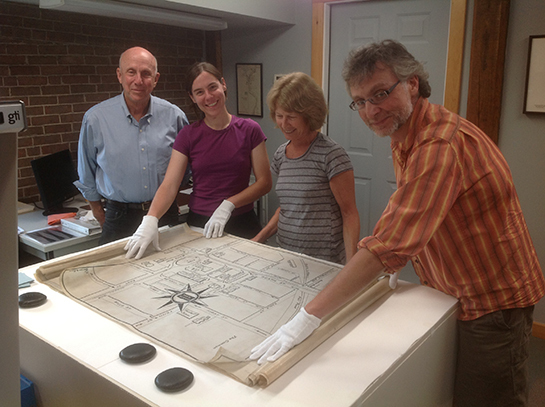 Photo: Doug Munson, Emily Phoenix, Toddy Munson and Allen Phoenix of Chicago Albumen Works
Photo: The Howard when it was a seed store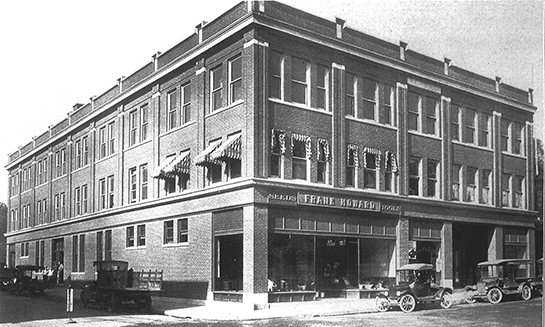 Photo: A historic photo of The Howard
Photo: Rendering of the completed restoration