Rehabilitation of the Stone Walls of Historic Fort Wood
Allegrone has been awarded as General and Masonry Contractor for the rehabilitation of the Stone Walls of Historic Fort Wood. The 35,000 square feet of granite on the walls of Fort Wood will undergo a series of historic stone masonry repair, cleaning, replacement, and joint repointing work to ensure the structure will continue to stand strong for generations to come.
Since 1886, the Statue of Liberty's Pedestal has rested atop the eleven-pointed, star-shaped Fort Wood, which now contains the Statue of Liberty Exhibit. Fort Wood was built between 1808 and 1811 as part of New York's harbor defense system, which protected New York from British invasion. Having endured storms and seawater for 200 years, the fort requires periodic maintenance.
As a 4th generation masonry restoration company that was established in 1921, Allegrone is well versed in the safeguards required to work on and around historically significant structures. Allegrone will ensure the repairs are in tune with the fort's character and appearance.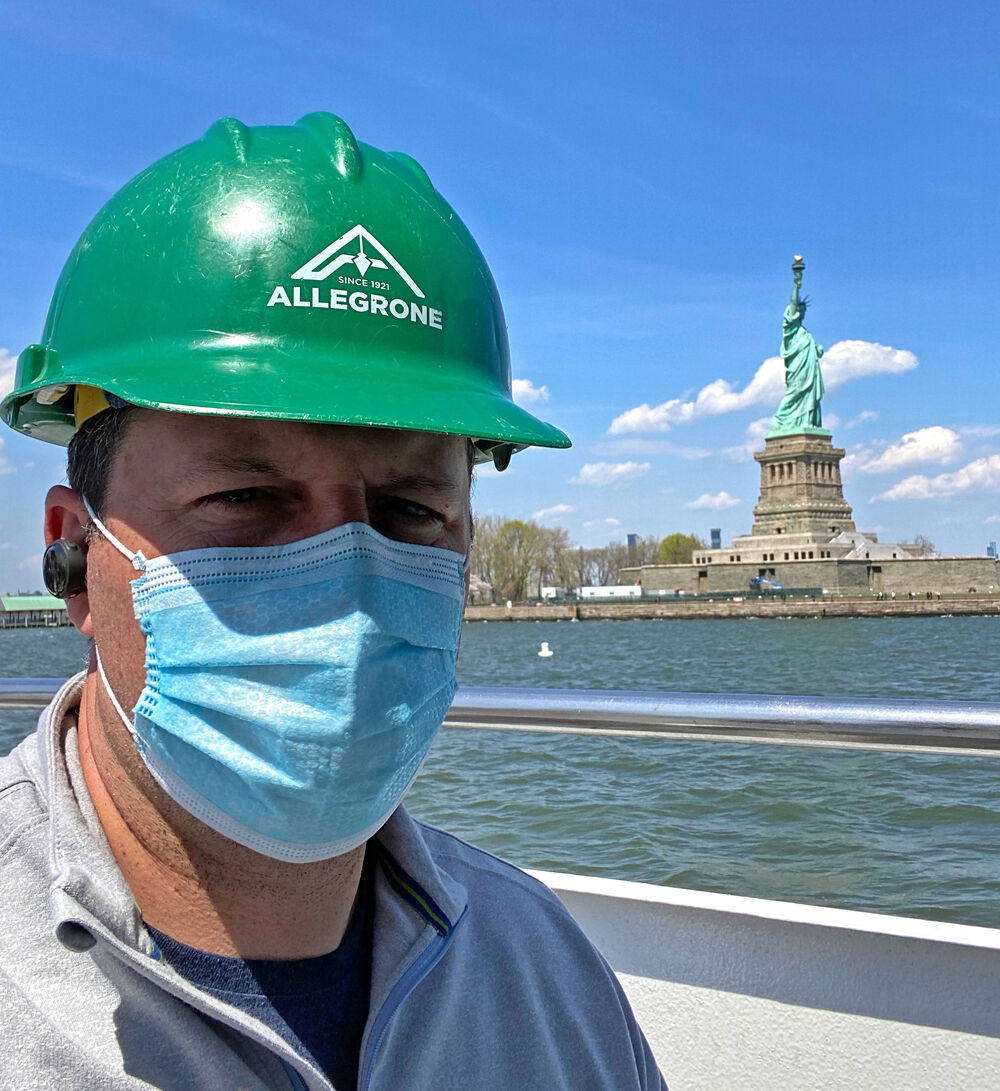 Michael Mucci, Director of Masonry, aboard the ferry to the jobsite.