Lee Bank Great Barrington Transformed
Allegrone provided design-build services for a full renovation of Lee Bank's Great Barrington Branch. The redesign was driven by the need to enhance and improve both customers' and employee's experience in the space.
Some 18 years after opening its full-service branch office in downtown Great Barrington, Lee Bank has completed a major renovation of the facility that, officials say, brings it more in line with the needs of its customers and the community at large.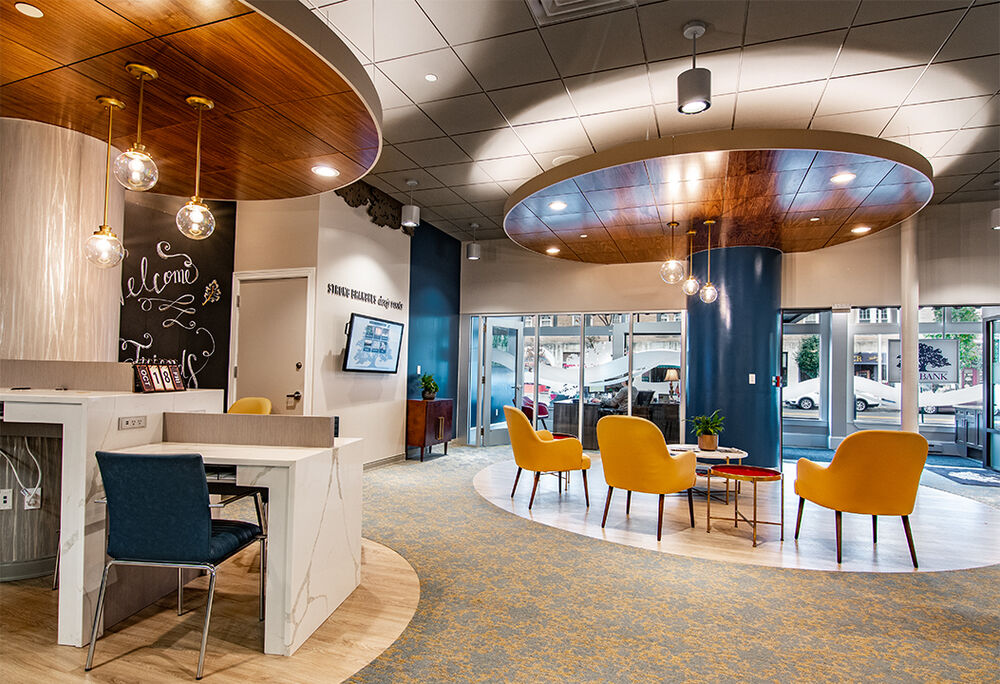 "We're a stakeholder on Main Street," said Brandy McKie, vice president of retail bank-ing at Lee Bank. "We wanted this to resonate in a positive way in the community and to make sure it's aligned with our customers and the community."