Hot Plate Brewery Co. Coming Soon to Downtown Pittsfield
Hot Plate Brewing Co. is a dream turned reality by founders, Sarah Real and Mike Dell'Aquila. After years of brewing beer at home with a humble hot plate, they are excited to elevate production and share their craft with the Berkshire community.
Allegrone Co. serves as Architect and Builder for Hot Plate Brewing Co., which has set up shop in Onota 74 on School Street, Pittsfield. "It will not be your typical brewery," described Anthony Allegrone, Principal Architect, "it will boast a fun and vibrant atmosphere to drink and socialize, including board games and the ability to bring your own food — a place inclusive to all to relax and simply enjoy. It's not just the design and atmosphere that sets this stage though, of course, it's the incredible beer and Sarah and Mike are truly one of a kind."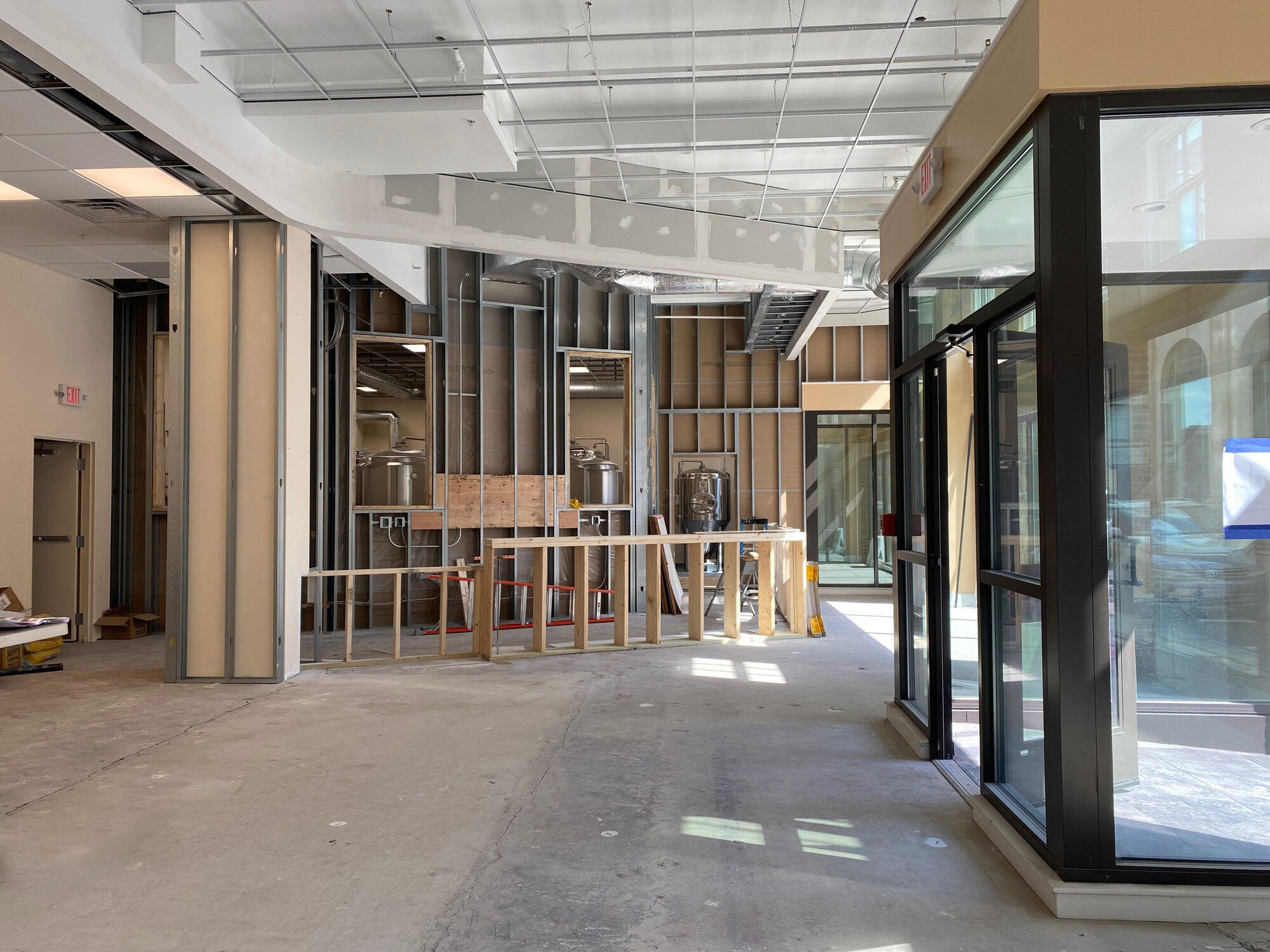 Construction is moving fast, as last month, the framework for the walls and ceiling have been completed, and the large brewhouse system and vessels used for brewing and fermenting beer have been installed. Next, the team will work on interior finishes; the most notable task involves the construction of the bar.
The 4,000 sq ft brewery will have a tap room with seating area, a large bar, and brewing space. The project is slated to be completed at the beginning of 2023.
Team:
Principal Architect: Anthony Allegrone
Senior Project Manager: Joe Simon
Project Designer: Rachel Gordon