Jacob's Pillow Ted Shawn Theatre Renovation Begins
Jacob's Pillow, Flansburgh (Architect), and Allegrone Construction broke ground to mark the beginning of the Ted Shawn Theatre Renovation.
Built in 1942 by Joseph Franz (the same architect who designed Tanglewood's Koussevitzky Music Shed), the Ted Shawn Theatre is America's first performance space designed specifically for dance.
The Ted Shawn Theatre renovation will provide much-needed upgrades backstage and in the performance space and will also include a new ventilation and air-conditioning system, a necessity for post-COVID-19 performances.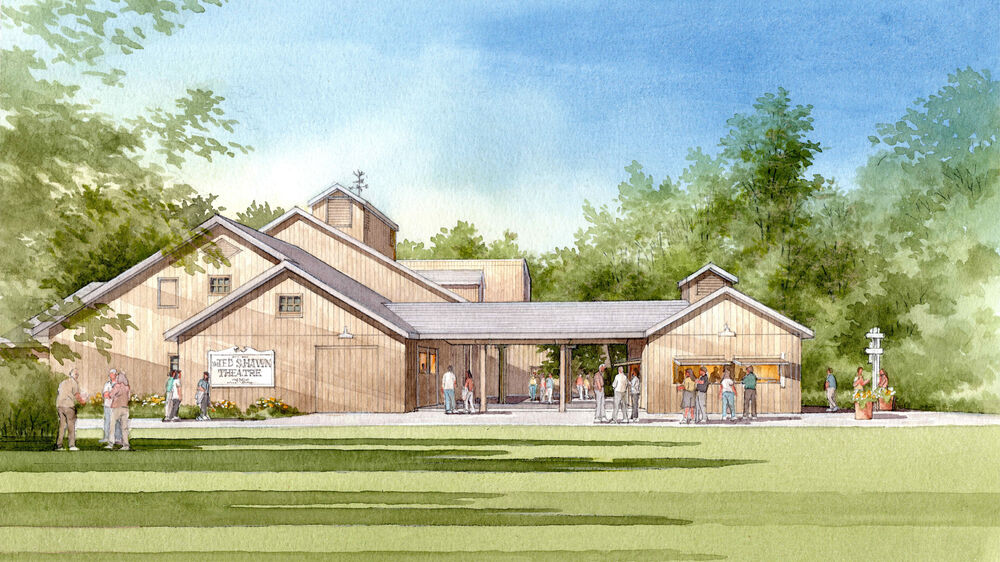 Renovations will include: new eco-friendly ice-chilled air conditioning and ventilation system; new orchestra pit for live music, which will be replaced with seating when not in use; enhanced artist accessibility backstage and new accessible audience seating; stage depth will increase by 10 feet; new industry standard electrical system with three-phase power that can support incandescent fixtures as well as eco-friendly LED theatrical lighting; expanded clearance height from 17 feet to 25 feet, allowing for more complex productions, rigging, and fly systems; new indoor artist crossover (replacing current outdoor crossover); new stage house and a lower level which will include new dressing rooms, wardrobe spaces, an elevator, accessible ramp system, and a maintenance room to host the new air conditioning and ventilation system.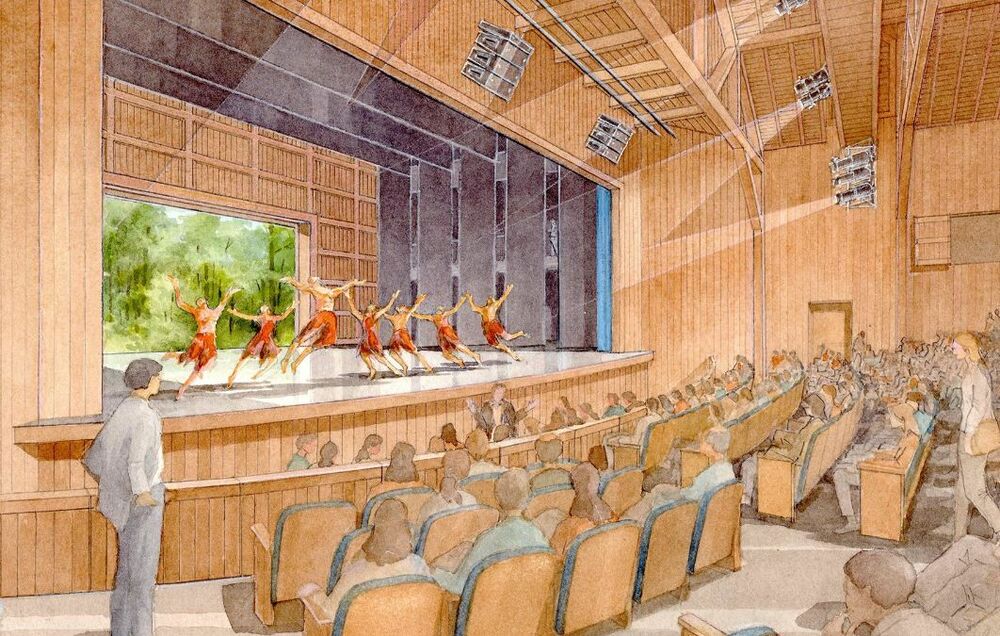 [Renderings by Flansburgh]