Central Berkshire Habitat for Humanity Blitz Build 2019
PITTSFIELD, Mass. — On a weather perfect Saturday, Central Berkshire Habitat for Humanity along with an army of local volunteers and suppliers led by Allegrone Construction, kicked off a weeklong "Builders Blitz" with the goal building six units of single-family housing.

The first of its kind project in the city started in 2009 with the donation of a parcel of land on Deming Street from Berkshire Gas Co.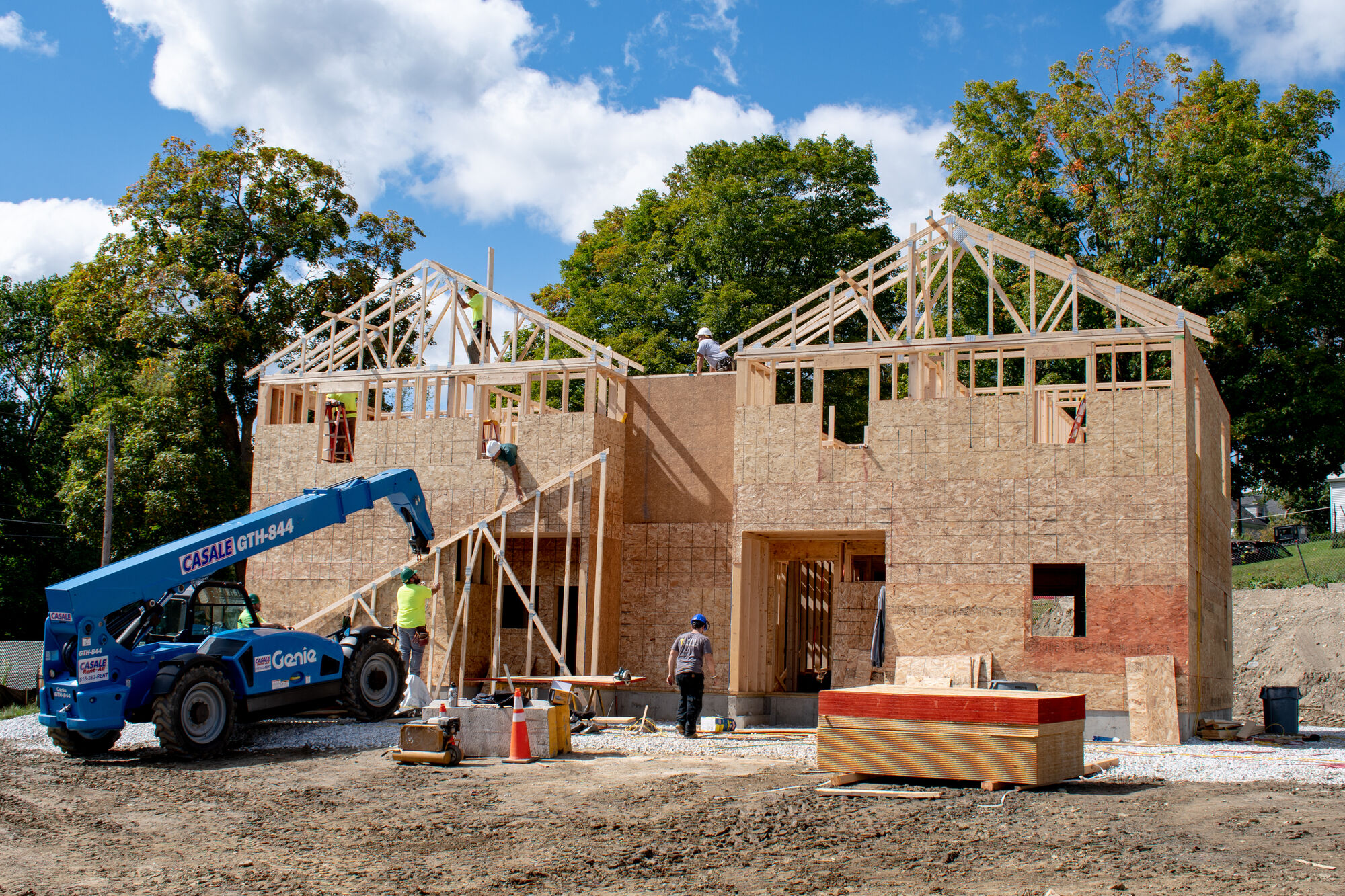 "We have been working on this project for 10 years and every time we crunched the numbers, and I'm creative, we didn't have enough for the infrastructure," said Carolyn Valli, executive director of Central Berkshire Habitat for Humanity. That problem was solved when Lt. Governor Karyn Polito presented the city with $425,000 to cover the cost of the work through the state's MassWorks program.

Louis Allegrone, one of the leads on the project for Allegrone Construction, gave a brief outline of the project and his family's motivation for getting involved.

"We've been involved with Habitat for many years now and this project in particular dates back many years. After the MassWorks grant got approved, that's what kicked off the possibility of doing the Blitz Build," Allegrone said."It's a national event, and to have the ability to have an impact and bring all of our crews together, subs, suppliers and build these out in one week that's why we got involved. To have a huge impact on the city."
Louis' brother Anthony, who served as the in-house architect for the project, spoke of a different vibe as opposed to regular building projects. "There's a motivational aspect to a project like this that you don't usually see with other projects. The turnout has been amazing," he said.

"The thing that really warms my heart is that so many professionals are willing to give up their time, talents, and materials to make this a reality. It's the only new, affordable home ownership that's happening in Pittsfield," Valli said. "The fact we're gonna have six units for families, add to the tax base, and have a mini village here where people can thrive is so exciting."