2020 Preservation Awards Recognizes Three of Allegrone's Historic Projects
Each year Preservation Massachusetts recognizes the best in historic preservation.
The 2020 Preservation Awards Program, Building Blocks of Preservation, is a two-week multimedia celebration of the many people, organizations, projects, technologies and communities that come together to achieve excellence in historic preservation. The 2020 Awards Recipients represent the strong foundations and supportive collaborations that bring new life to our historic buildings and landscapes, push boundaries, and create new aspirations for historic preservation in the Commonwealth.
Soldier On, Agawam
Soldier On Gordon H. Mansfield Veterans Community, located in Agawam, MA, receives a 2020 Mayor Thomas M. Menino Legacy Award for the rehabilitation and adaptive reuse of the Hampden County Training School. The award celebrates projects that are transformative, catalytic, embrace the community, and revitalizes the best of the past to make something good for the future.
"Chronic homelessness among veterans is a nationwide problem. Simply providing homes is not enough. It takes supportive services, like those supported by Soldier On, to truly address this issue. This may be one building, but this shows how just one building and one organization can benefit a state-wide population of veterans in need of help and a home."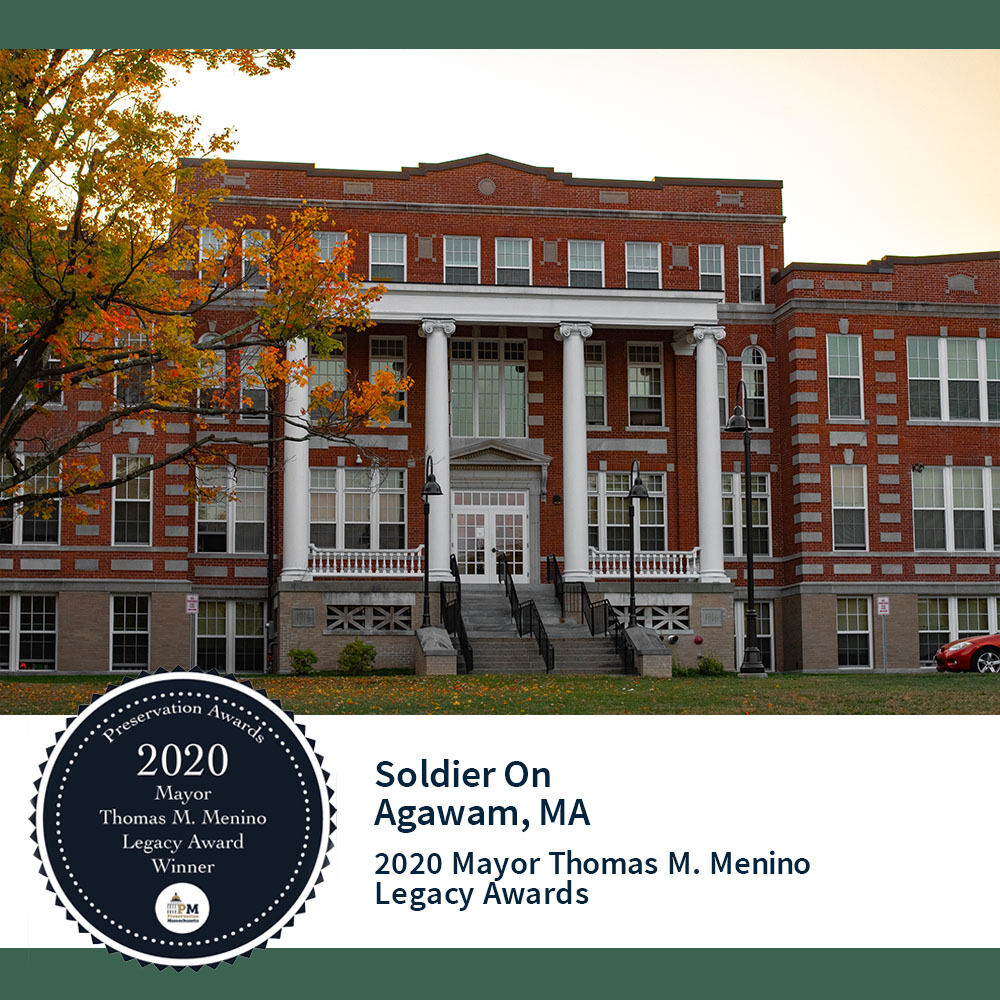 89 South Senior Living Commmunity
89 South Senior Living Community receives a 2020 Paul & Niki Tsongas Award, Preservation MA's highest honor, which celebrates people and projects that have displayed the highest level of commitment to historic preservation in the Commonwealth.
The 89 South Street Senior Living Community project located in Pittsfield, Massachusetts entailed the adaptive-reuse of a 30,000 square foot, three story historic structure located in the Park Square Historic District of Berkshire County. Originally designed by notable architect Henry Neil Wilson, the Richardsonian Romanesque style building was constructed in 1888 with Springfield brick, Longmeadow brownstone trim and is located on the National Register of Historic Places. Formally known as the Berkshire County Home for Aged Women, the building was first located on Elm Street until the generous gift by Zenas Marshall Crane, son of Crane & Company founder, Zenas Crane, made it possible for them to build a permanent home on South Street.
Through early planning involvement with the owner, design-build project team, funders and town officials, the project entailed thorough programming and feasibility investigation of the potential new use, existing structure, and a review of the goals of the Berkshire Place organization, a five-star leader in at-home and nursing care for seniors.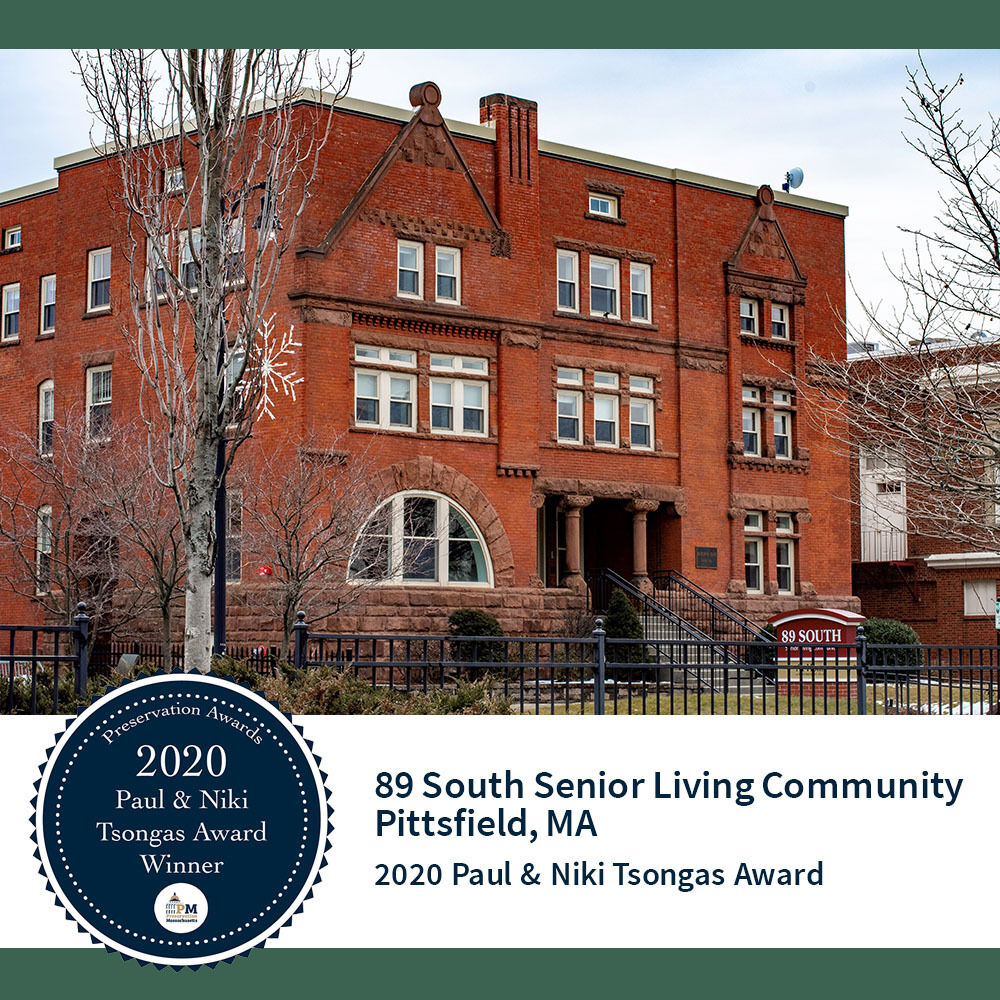 Abby's House
Abby's House in Worcester receives a 2020 Paul & Niki Tsongas Award. The project included the rehabilitation of a 1924 building for continued use as affordable housing specifically designed for women and children.
Abby's house is the single largest providers of housing for women and children and works to empower the women they serve to lead self-directed lives filled with dignity and hope. The building at 52 High Street had suffered many years of differed maintenance and inappropriate changes, such as vinyl windows. The historic exterior masonry elevations were saved from further deterioration through careful repair and repointing.
We're thankful to have been a part of such an amazing project which has helped rebuild and empower the lives of so many families in our communities.