This Greek Revival-style, single-family estate sits amongst the Berkshire hills overlooking the valleys of New York state. With its symmetrical shape, low roof lines, pilasters, columns, and pediments of this era's architecture, Allegrone adds a unique flair to its portfolio of high-end residences.
Among the outstanding architectural features of this 6,000 square foot home, is the elaborate custom millwork by Allegrone's craftsmen such as carved crown moldings, custom cabinetry, and a hand-crafted library with rich cherry wood paneling extending up to the moldings and details of the coffered ceilings. Enhancing the opulence of the interior, Allegrone's masons installed multiple artistically designed statuary marble fireplaces.
Architect
Clark & Green
Location
Richmond, MA
Project Delivery
General Contract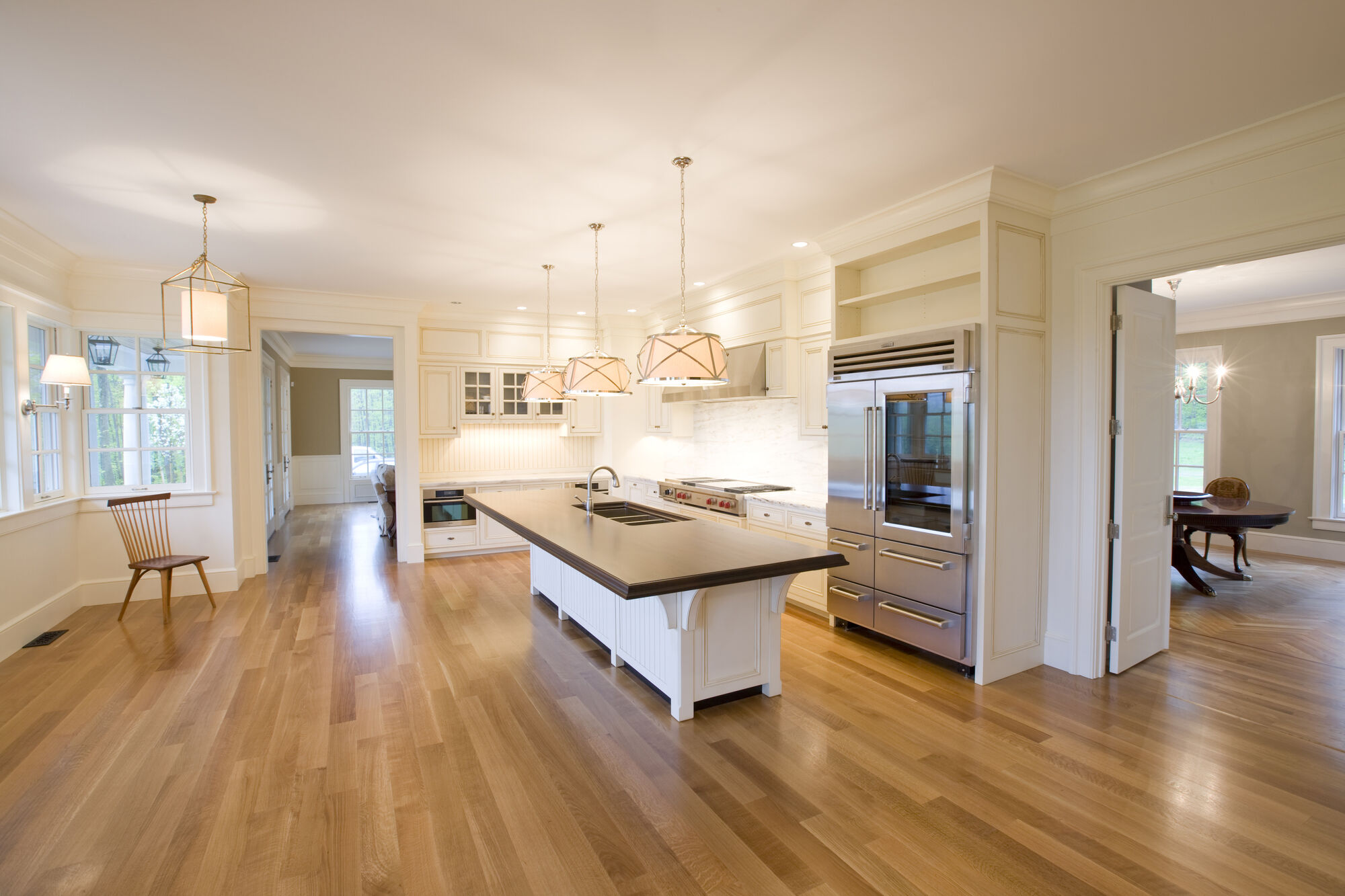 "I could not be more pleased with the thoughtful, timely, high quality management and commitment of the Allegrone organization from the top down. There was a ton of detail in the millwork package as well as throughout the home along with extensive masonry work which Allegrone Masonry performed without a hitch, ahead of schedule and under budget."
- Owner